Current Resident: Aug 1, 2017–Jan 31, 2018
Mathias Pöschl
In his research-based practice, Mathias Pöschl seeks to investigate the relation of visual culture and political agenda, generating ensembles of works by juxtaposing representations of historical incidences and realities in a wide range of media and materials. In an effort to hint at new insights into the basic conditions of what it means for a work of art to be called political, Pöschl tries to exploit the cognitive potential of contradictions and misreadings, employing dialectic approaches to arrive at, or suggest, new narratives.
Mathias Pöschl (born 1981, Vienna, Austria) graduated from the Academy of Fine Arts Vienna in 2008. His work has been exhibited in solo and group shows at institutions, galleries and art fairs including Leopold Museum, Vienna; 21er Haus – Museum für zeitgenössische Kunst, Vienna; The Armory Show, New York; Georg Kargl Fine Arts, Vienna; Sotheby's, Vienna; Galleri Ping-Pong, Malmö; Frieze, London; Nya Perspectives, Västerås; Neuer Kunstverein Wien, Vienna; as well as in various self-organized shows in temporary exhibition spaces around Austria.
mathiaspoeschl.com
Current Resident: Jan 1, 2017–Dec 31, 2017
Constant Dullaart
Rather than creating works from the ground up, Constant Dullaart relies on existing frameworks, websites, search engines, and the like, treating them as "found objects" on which he enacts distortions and witty reconfigurations. With a practice focused on visualizing internet vernaculars and software dialects, a political approach critical to corporate systems influencing these contemporary semantics becomes clear through his minimal and sometimes bricolaged gestures. Editing online forms of representation, and the user's access to it, he creates installations and performances online and offline. Rather than seeking merely to write a book to be placed on a library shelf, so to speak, Dullaart is interested in animating the very concept of the library itself.
Constant Dullaart's practice reflects on the broad cultural and social effects of communication and image processing technologies. He is known for his work series Jennifer in Paradise, and for distributing 2.5 million bought Instagram followers. In doing so, he distributed artificial social capital. Dullaart was the winner of the Prix Net Art in 2015 and chosen as a staff-pick Kickstarter campaign for a start-up called Dulltech™.
constantdullaart.com
Residents from The Netherlands
Maria Zervos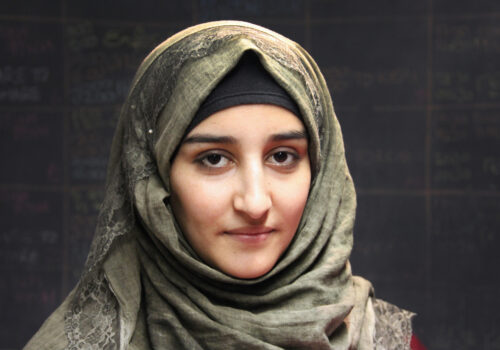 Anne de Vries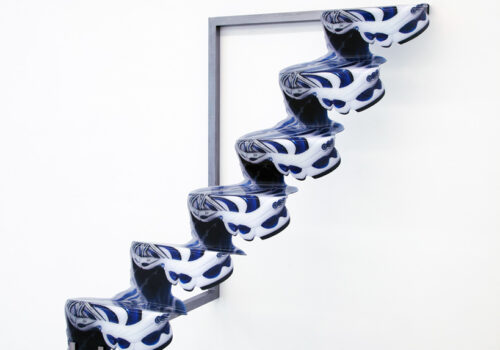 Current Resident: Sep 1, 2016–Aug 31, 2017
Damir Avdagic
Damir Avdagic is an interdisciplinary artist who uses performance, video and text to address issues of historical memory and identity. By collecting and performing dialogues that are circumscribed by a single historical event, Avdagic reflects on how history is passed, consciously or unconsciously, to the next generation, and its effects on cultural identity, nationality and the self. The historical background for Avdagic's body of work is the civil war in former Yugoslavia (1991-1995) from which his family fled in 1993 to Norway.
Damir Avdagic (born 1987, Banja Luka, Bosnia and Herzegovina) obtained a degree from The Royal Danish Academy of Fine Arts in Copenhagen, and holds an MFA from The University of California in Los Angeles. Avdagic has exhibited internationally at Another Space, Copenhagen; KALA Art Institute, Berkeley; Fotogalleriet, Oslo; and Entree Galleri, Bergen, Norway, amongst others. He is the recipient of several grants and prizes, including The Fulbright Scholarship, the NORAM scholarship from Norway-America Association, and BKH's Photo Art Prize.
damiravdagic.com