Current Resident: Jun 1, 2017–Aug 31, 2017
Gracia Khouw
Gracia Khouw's works explore language, both visual and auditory. She creates minimal geometrical arrangements in which our comprehension of letters and their symbolic meaning are disturbed. Khouw's images float between purely geometrical designs and readable letters and symbols.
Gracia Khouw attended the Willem de Kooning Academy, Rotterdam, and the Design Academy Eindhoven. Khouw has exhibited at art spaces internationally including at the Visual Arts Center of New Jersey and at the Rotterdam Contemporary Art Fair, and her work is part of private collections around the world. She is represented by Galerie Hein Elferink.
graciakhouw.nl
Residents from The Netherlands
Maria Zervos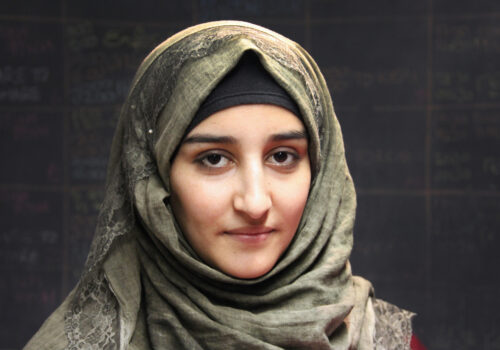 Anne de Vries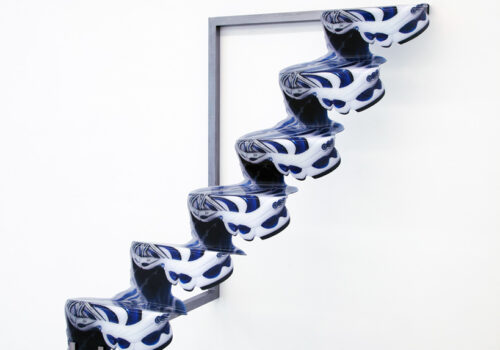 Current Resident: Apr 1, 2017–Aug 31, 2017
Ling-lin Ku
Ling-lin Ku hybridizes language and daydreaming in her sculptures and installations, weaving her sense of humor into the structure she makes. Using everyday objects as references, she digs deep inside them creating transformative relationships and new modes of interconnectivity. She always sees objects as being unfixed, plastic, liquid and slippery, and resists the habit of using a single static name to denominate things. Her plays between faux and "real" materials, and exaggerated scale shifts, give her work a feeling of deceptive mass, strange gravity and unknown physics.
Ling-lin Ku (born Taiwan) completed her undergraduate degree at the Virginia Commonwealth University School of the Arts. She was the recipient of travel grants for locations along what used to be referred to as the Silk Road in Asia and Europe. Ku also obtained a law degree law in Taiwan before relocating to the United States.
linglinku.vcusculpture.info
Residents from Taiwan
Current Resident: Mar 1, 2017–Feb 28, 2018
Jess Johnson
Jess Johnson's drawings and installations are influenced by the intersections of language, science fiction, culture and technology. In her drawings, she depicts complex worlds that combine densely layered patterns, objects and figures within architectural settings. Johnson's drawings are often displayed within constructed environments. Her recent video collaborations with Simon Ward have involved translating her drawings into animated videos and virtual reality, enabling audiences to have simulated experiences of her drawings.
Jess Johnson was born in Tauranga, New Zealand in 1979. After ten years of living and working in Melbourne, she relocated permanently to New York City in 2016. Her work has been exhibited internationally in solo and group exhibitions at Jack Hanley Gallery, New York; Art Basel Hong Kong; Talbot Rice Gallery, Edinburgh; Centre CLARK, Montreal; National Gallery of Victoria, Australia; Museum of Contemporary Art Australia; and Christchurch Art Gallery Te Puna o Waiwhetu, New Zealand. She is represented by Jack Hanley Gallery, New York; Darren Knight Gallery, Australia; and Ivan Anthony Gallery, New Zealand.
jessjohnson.org