Sejin Kim
Sejin Kim works with a variety of media apparatuses, including documentary realism and cinematic language to explore various and perplexing relationships between individuals and contemporary society. Her approach chronicles everyday anxiety and fear, loneliness and alienation, conflict and confusion, and other conditions an individual endures while negotiating their existence and identity in a society that sustains itself by placing limitations on its members.
Sejin Kim received an MFA in Fine Art from the Slade School of Fine Art in London and an MA in Film/TV from Sogang University in Seoul. She has shown her work in solo exhibitions including The Proximity of Longing, Cultural Station284 RTO, Seoul, 2014; Prizma Gallery, Istanbul, 2015; and 24hr City, Brain Factory, Seoul, 2009. Group exhibitions include A View from The Other Side, Media Art from Finland and Korea, Moonshin Museum, Seoul, 2014; Fluid City, Media Theater I-Gong, Seoul, 2014; The Shade of Prosperity, INIVA, London, 2012; Bloomberg New Contemporaries, 2011, ICA, London; and S1 Art Space, Sheffield, 2011. She won Bloomberg New Contemporaries, 2011 and The 4th DAUM Prize, 2006.
Residents from South Korea
Hannah Heilmann
Heilmann is engaged in socio-technical and techno-social realities, and works in an interdisciplinary way, both alone and in collaboration. She engages with her material on a user-level, rather than from the position of the expert. Working both alone and in collaborative constellations, and within somewhat messy production schemes, she often ends up with mise-en-scenes of cultural production, open to fluid hierarchies between props, gestures and auteurs. Lately lectures, soap, clothing and radio have been her primary outputs, dealing with soul, sexuality and life in 2D in general.
Heilmann lives and works in Copenhagen. She received as MA in Art History from the University of Copenhagen and is the Co-director of TOVES. She runs the radio station GeneralBootyofWork.net with a growing circle of associates and is a member of collective Ingen Frygt 2001-10. She is currently working on a show for 221A, Vancouver, and four days of broadcasts with GBW/TOVES from the 1997 Venice Biennale. Heilmann has performed and exhibited at the National Gallery in Vilnius (for BCC); Kunstraum, London; Fylkingen, Stockholm; Galeria Vermelho, Sao Paulo, Astrup Fearnley Museum, Oslo (w. TOVES, representing 1857); Neter, Mexico City; and KØS, Denmark.
Residents from Denmark
Delilah Montoya
As a Chicana artist, Delilah Montoya's personal quest in image making is the discovery and articulation of Chicano culture that elucidate the dense history of Aztlán. Her artistic vision is an autobiographical exploration, but one that has far reaching implications for her community and the preservation of its unique history. Montoya's work is grounded in the experiences of Latino Culture and brings together a multiplicity of syncretic forms and practices – from those of Aztec Mexico and Spain to cross-border vernacular traditions – all of which are shaded by contemporary American customs and values. Her projects investigate cultural phenomena; whether investigating spiritual rituals, ideas of race or questioning gender traditions, yet always addresses and often confronts viewers' assumptions.
Delilah Montoya's work has been exhibited in galleries and museums including the Andrew Smith Gallery, Santa Fe; Photo Do Not Bend Gallery, Dallas; Magnan Emrich Contemporary, NYC; and FotoFest, Houston. Her work in collections such as Museum of Fine Arts, Santa Fe; Art Museum of the Americas, Smithsonian Institute; Museum of Fine Arts Houston, and Los Angeles County Museum of Art. Her work is also published in Women Boxers: The New Warriors; Art of Colonial Latin; and Phantom Sightings: Art After the Chicano Movement. Her awards include Artadia Awards, Houston Texas; and the Richard T. Castro Distinguished Professorship. She is a professor at University of Houston in the School of Art. Montoya received a M.F.A. in Studio Art from the University of New Mexico.
Residents from United States
Nikita Shokhov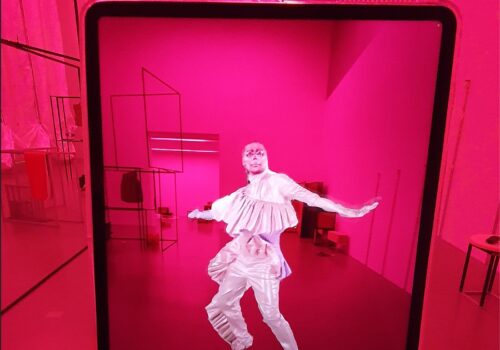 Alicia Grullón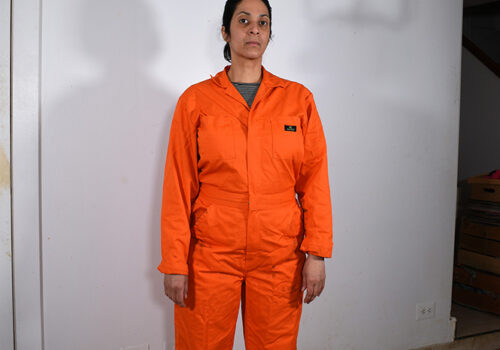 Miatta Kawinzi