Residency Programs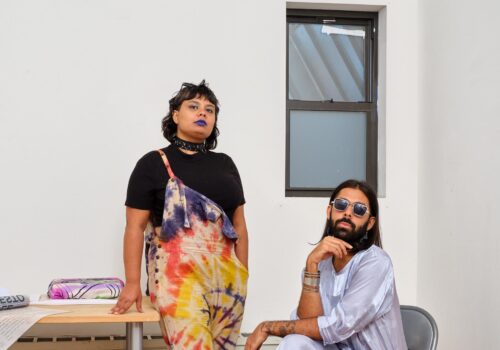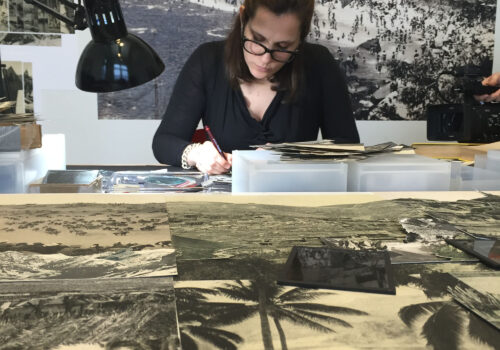 At the International Studio & Curatorial Program (ISCP) each artist and curator is provided with a private and furnished studio space and 24-hour access to all communal facilities. While ISCP does not provide accommodation, most International Program sponsorships include stipends for living expenses, travel, materials and housing. All residents at ISCP are encouraged to take advantage of the in-house community of artists and curators, offering invaluable international and local networks, professional conversations and critique.
An International Program residency at ISCP is typically three to six months, although artists and curators can apply for up to one year. While in the International Program, all residents are invited to participate in a number of activities in and outside of ISCP including the four core program activities: Visiting Critics, Field Trips, Artists and Work and Open Studios.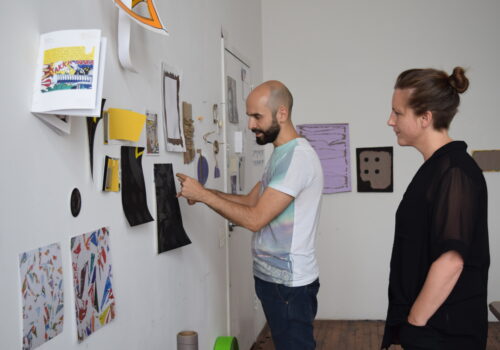 Visiting Critics
The Visiting Critic series is the hallmark of ISCP's residency program. It introduces residents to professionals from museums, galleries, alternative spaces and publications within the context of a studio visit, generating critical feedback from diverse positions.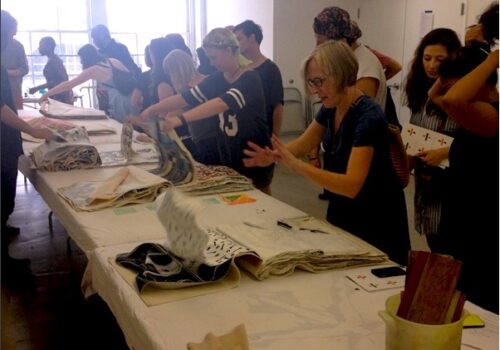 Field Trips
ISCP organizes visits to museums, galleries, alternative spaces, archives and other places of interest to art professionals. Often, a curator or staff member introduces the institution's mission and program. Past Field Trips have included the Philadelphia Museum of Art, the Conservation Department at MoMA, Dia:Beacon, Art Omi, art spaces in SoHo and on the Lower East Side, private collections and many other institutions in Greater New York.
Open Studios
Twice a year, in April and November, ISCP hosts two-day Open Studios, presenting work by the 35 ISCP artists and curators in residence, accompanied by performances, panel discussions and exhibitions. During Open Studios, residents present recent projects, work in progress, site-specific installations and their archives to thousands of professionals and art enthusiasts from New York and beyond.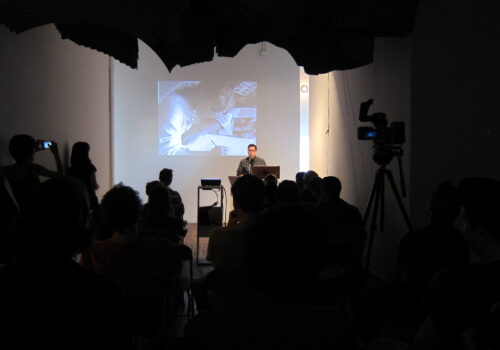 Artists at Work
Residents at ISCP are invited to present their recent work in monthly public 'Artists at Work' presentations. These events feature lectures, screenings and performances, and introduce the work of ISCP artists and curators to the New York art community.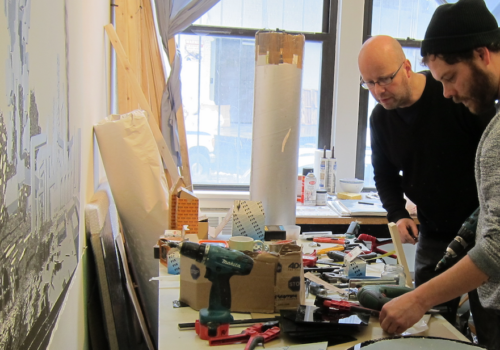 Studio Assistant Program
ISCP welcomes BFA and MFA students who wish to gain direct experience working with emerging and established international artists. This program has grown from a small group of volunteers to a mentorship serving over thirty young artists and an equal number of ISCP residents annually. Participants not only work one on one with residents on production and research, they also benefit from being a part of the ISCP artistic community, attending artist talks, Field Trips and have access to professional development opportunities.
This program is for artists who are in residence for four months or longer.
The Ground Floor residency is a one-year program that offers subsidized workspace and professional development for New York City-based artists. Launched in 2015, Ground Floor at ISCP takes place on the first floor of ISCP in tandem with ISCP's acclaimed international residency program, forming an integral part of the dynamic, in-house fusion of artists and curators from all over the world.
Throughout the year, ISCP organizes professional development activities specifically for Ground Floor artists, including quarterly individual arts professionals advisory meetings. Artist advisors for 2017 are Polly Apfelbaum, Jim Hodges, Alex Villar and Michael Portnoy. In addition, Ground Floor artists are invited to make proposals for ISCP's project space have their exhibition and other activities posted periodically on ISCP's social media platforms.