Current Resident: Aug 1, 2022–Sep 30, 2022
Adam Liam Rose
Through his multidisciplinary practice, Adam Liam Rose investigates the visual language and architecture of "safety." His work delves into the intersection of theater and life, where aesthetics and cheap tricks are used to numb, soothe, or distract audiences from a real or perceived disaster.
Adam Liam Rose has exhibited work at The Bronx Museum of the Arts; Ortega y Gasset Projects; and The Jewish Museum, all New York, among others.
adamliamrose.com
Residents from Israel
Yael Frank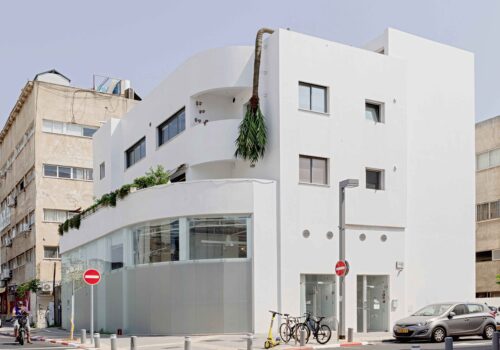 Noa Yekutieli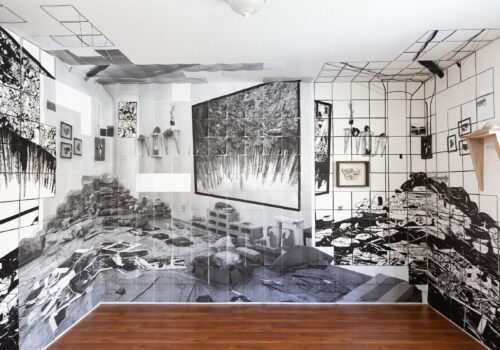 Current Resident: Sep 1, 2022–Oct 31, 2022
Manuel Aja Espil
Manuel Aja Espil draws inspiration from European and Latin American art history, dreams, and science fiction. His works are constructed on a dialogue between tradition and caricatured characters inspired by popular culture, and his depictions frequently reflect his social and political context. Espil attempts to evoke in the viewer alternative worlds, parallel art histories, and fantasies of primitive worlds in which elements of the present and his own imagination infiltrate borrowed models that represent various forms of cultural dominance.
Manuel Aja Espil has exhibited work at MALBA; Proa Foundation; and MUNTREF, all in Buenos Aires, among others.
manuelajaespil.com
Residents from Argentina
Current Resident: Sep 1, 2022–Oct 31, 2022
Elza Sile
Elza Sile works with possibility lists (menus) made up of units and their possible outcomes (sets). She creates a vocabulary of psycho-spatial typologies in flow by combining analytic division and mental imagery.
Elza Sile has exhibited work at Haus Konstruktiv, Zürich; Misako & Rosen, Tokyo; and Kunsthalle Zürich, among others.
elzasilecom.com
Residents from Latvia