Theaster Gates
If pressed to describe Theaster Gates' work in one word, it would be 'transformative.' In his performances, installations and urban interventions, Gates—an artist, musician and 'cultural planner' as well as director of arts program development for the University of Chicago—transforms spaces, relationships, traditions and perceptions.
Exploring architecture as a tool for mediation and meditation, Gates draws from both urbanism and art to provide what he terms 'moments of interstitial beauty' in Chicago's South Side neighborhoods. His most recent project, 'Temple', comprises two neighboring houses whose interiors he completely rebuilt of donated and repurposed materials to create spaces for workshops, exhibitions and other public events on topics of race, art and politics.
Gates' work is funded by the Joyce Foundation, the Graham Foundation, and the African American Art Alliance. In 2010 alone, he has performed
and exhibited at the Whitney Biennial and the Armory Show in New York, the Milwaukee Art Museum, the Brunno David Gallery and Pulitzer Museum of Art in St. Louis, and the Contemporary Arts Museum in Houston. He also completed residencies with the John Michael Kohler Arts Center, Sheboygan, Wis., Museum of Contemporary Craft, Portland, Oregon, and Artadia New York. He is a Loeb Fellow at Harvard Graduate School of Design for 2010-11.
Residents from United States
Nikita Shokhov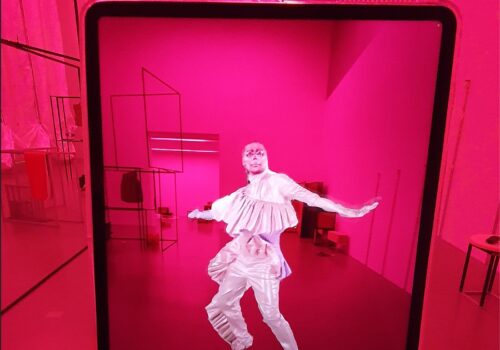 Alicia Grullón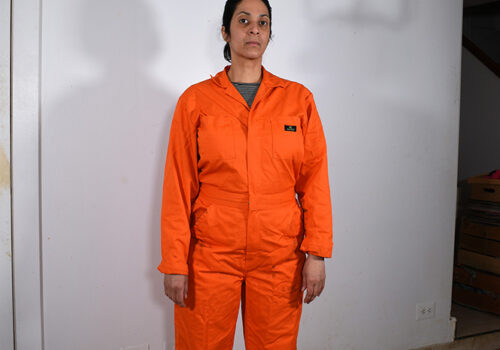 Miatta Kawinzi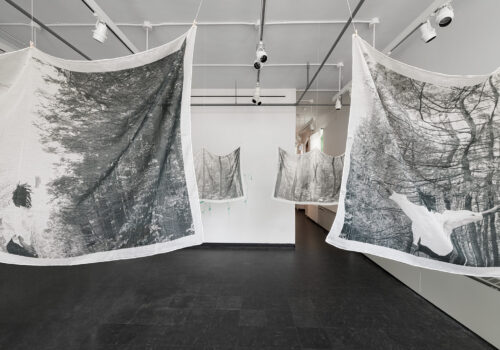 Mie Olise
Mie Olise works in large scale painting, video and "construction". Her approach is brutal, romantic and melancholic. She works with narratives circling around abandoned man-made constructions and settlements; fallen utopian ideas and psychology according to Space. She travels to fallen apart places places, such as a Russian abandoned ghosttown by the Arctic Circle to investigate truth on subjective levels.
"Olise's sheds are like shanty towns, outlaws' hideaways or barricades hastily erected by revolutionaries. They exist, that is to say, in the same relation to an achieved architectural vision as does her use of paint to a seamless representation of a space that makes sense. The surface of her paintings is similarly multiple and variegated; even as everything tends towards the uniform brown of decay, the friable, desiccate substance produces fragments or flakes of colour: a pair of fat pink buoys, a burst of fresh foliage, a fragile pink pavilion erected atop a hulking grey mine tipple. The surface of this last painting is also laced with threads of white acrylic: drips and splashes that run off the canvas. Like the towering structure itself, with its pipes and gantries that extend out of the frame at energetic angles, the painted surface of the ruin remains unconstrained." (Brian Dillon)
Olise's Solo exhibitions include Barbara Davis Gallery in Houston, TX and a solo museum show at SNYK, Skive New Museum of Art, DK. She was a finalist in the Saatchi competition '4 New Sensations' in London.
Residents from Denmark
Daniel Barrow
Winnipeg-bred, Montreal-based artist Daniel Barrow uses obsolete technologies to present written, pictorial and cinematic narratives centering on the practices of drawing and collecting. Since 1993, he has created and adapted comic book narratives to 'manual' forms of animation by projecting, layering and manipulating drawings on overhead projectors. Barrow is the 2007 winner of Canada Council's Victor Martyn Lynch-Staunton Award and the 2008 winner of the Images Festival's Images Prize.