2017 Supporters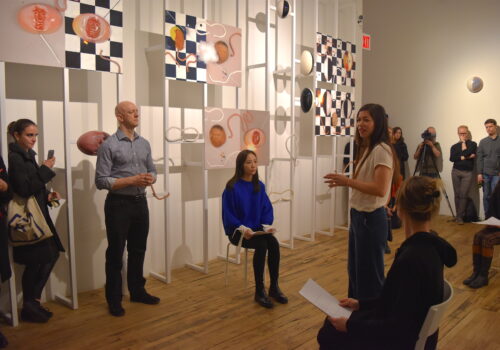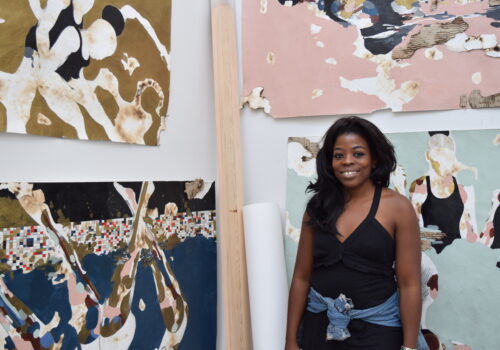 ISCP sincerely thanks and acknowledges the generous support of the foundations, trusts, individuals, government organizations, corporations, and in-kind and pro-bono supporters in 2017. Your patronage is vital to sustaining international contemporary art in New York City and beyond.
We are also extraordinarily grateful for the Sponsors of our residents.
Foundations and Trusts
Greenwich Collection, Ltd.
Institut für Auslandsbeziehungen e. V.
Jacques and Natasha Gelman Foundation
Tauck Ritzau Innovative Philanthropy
The Andy Warhol Foundation for the Visual Arts
United States
The Dr. K. David G. Edwards & Margery Edwards Charitable Giving Fund
Australia
The Japan Foundation, New York
The Milton and Sally Avery Arts Foundation
The New York Community Trust Edward and Sally Van Lier Fund
The Pollock-Krasner Foundation
United States
Individuals
Adrienne Henick
Director's Circle
Alice and Lawrence Weiner
Anne Altchek
Director's Circle
Arlene Richman
Director's Circle
Arthur Zegelbone
Board of Trustees
Dennis Elliott
Board of Trustees
Ellen Rachlin
Director's Circle
Janet Brief Ezersky
Director's Circle
Karen E. Jones
Board of Trustees
Karen Karp
Board of Trustees
Karyn Issa Greenwald Ginsberg
Director's Circle
Laurie Sprayregen
Director's Circle
Lena Saltos
Board of Trustees
Lori Reinsberg
Director's Circle
Marjorie Welish
Board of Trustees
Patricia L. Brundage
Board of Trustees
Teri Volpert
Director's Circle
Tracey Riese
Director's Circle
Ugochukwu-Smooth C. Nzewi
Board of Trustees
W. David Williams
Board of Trustees
William Harrison
Board of Trustees
Yng-Ru Chen
Board of Trustees
Government
Austrian Cultural Forum New York
Austria
Consulate General of Denmark in New York
Denmark
Consulate General of Finland in New York
Finland
Consulate General of Sweden in New York
Sweden
Consulate General of the Netherlands in New York
The Netherlands
New York State Council on the Arts with the support of Governor Andrew M. Cuomo and the New York State Legislature
United States
Ministry of Culture, Taiwan
National Endowment for the Arts
New York City Council District 34
United States
New York City Department of Cultural Affairs, in partnership with the City Council
United States
New York City Department of Parks & Recreation
New York State Council on the Arts with the support of Governor Andrew M. Cuomo and the New York State Legislature
United States
Royal Norwegian Consulate General in New York
Norway
Taipei Cultural Center in New York
In-kind and Pro-Bono Support
Alexander Gray Associates, New York
Arrogant Swine
United States
Lagunitas Brewing Company
United States
Lagunitas Brewing Company
Laney Contemporary Fine Art
Materials for the Arts, NYC Department of Cultural Affairs
Sean Kelly Gallery, New York