Current Resident: Jul 1, 2023–Dec 31, 2023
Hanna Stiegeler
Hanna Stiegeler draws inspiration from historical and contemporary photographic material, including prints, textiles, and installation. Her works delve topics such as feminism, consumerism, psychology, and explore the surfaces of advertising and fashion.
Hanna Stiegeler has exhibited work at Sweetwater, Berlin; Goethe Institute, Paris; and Piloto Pardo, London, among others.
hanna-stiegeler.de
Residents from Germany
Current Resident: Jan 2, 2023–Dec 31, 2023
Hanni Kamaly
Hanni Kamaly is a research-based artist working with sculpture, video and performance whose practice examines the political construction of identity throughout history using layered research and a material approach. Kamaly investigates who has the authority to write and display history, as well as how these histories are recorded, embodied, and collected. Kamaly's works weave together fragments to expose visual culture, ethnography, and history, exposing patriarchal, colonial, racist, and nationalist structures that still exist today.
Hanni Kamaly has exhibited work at Accelerator, Stockholm; 34th Bienal de São Paulo; and Index – Swedish Contemporary Art Foundation, Stockholm, among others.
hannikamaly.com
Current Resident: Sep 1, 2023–Nov 30, 2023
Alicia Grullón
Alicia Grullón is a Bronx-based artist and organizer. Grullon's social practice work extends to exploring how people relate to land in order to rally a transformation of our living by using performance and self-portraiture as a critique on the politics of presence, an argument for the inclusion of underinvested communities in political and social spheres. She is a Moore College of Art and Design Walentas Fellow for 2020-2022, and teaches at Queens College.
Alicia Grullón has exhibited work at Wallach Art Gallery, Columbia University; Bronx Museum of the Arts; and BRIC Arts Media House, all in New York, among others.
aliciagrulon.com
Residents from United States
Nikita Shokhov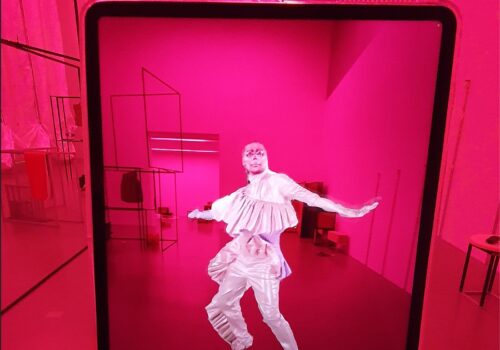 Miatta Kawinzi