Wojtek Ulrich
Wojtek Ulrich experiments with conceptual film and video installations in which objects refer to context rather than aesthetics. Aesthetics serve only as a step toward the creation of a new discourse as a way of developing autonomous concepts that reach beyond art. What occurs is a shift in perception of context through the analysis of cultural, political and economic relationships, modifying our expectations and opinions of art.
Wojtek Ulrich received his MFA from the Wroclaw Academy of Fine Arts. His work has been shown in solo exhibitions at Other Gallery, Bejing and White Box, New York. He has participated in group exhibitions at White Box Contemporary, San Diego; White Box, New York; Other Gallery, Shanghai, and Other Gallery, Bejing. He lives and works in New York.
Residents from United States
Noa Yekutieli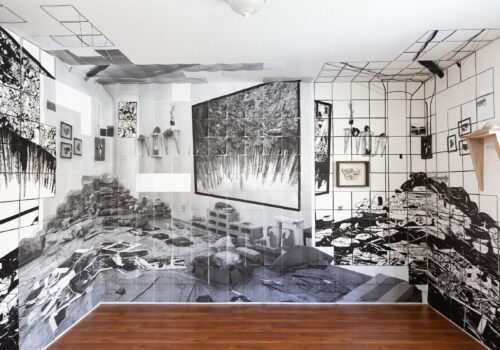 Xavier Acarín Wieland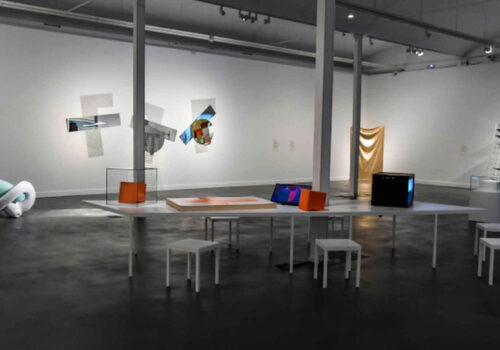 Irgin Sena
Irgin Sena works with consideration of time as a space and as a zone. The voids, the gaps in between, the seemingly unimportant, or the things that fail are what he pays attention to. While thinking about time, Sena also considers the effectiveness of the delay. He is interested in the duration of transitions and moments of in(activity). The idea of creating a score, a track and a timeline for the work, as one would do in music, has occupied him for some time. Irgin's process has much to do with how we select what to see from what we merely look at.
Irgin Sena was born in Albania and lives and works in New York. He has a MFA from Hunter College. Inn 2007 the he received the ARRDHJE Award for Contemporary Art and in 2012 he was awarded the Marian Netter Award. Irgin has participated at Qui Vive, International Moscow Biennial for Young Art and New Insight, Chicago. His work has been shown at Futura- Center For contemporary Art, Prague; Art Chicago; Boots Contemporary Art Space, St. Louis; Vanessa Quang Galerie, Paris; House am Lutzowplatz, Berlin; The National Gallery, Tirana and Badischer-Kunstverein, Karlsruhe.
A Kassen
Artist group A Kassen has engaged in a collaborative practice since 2005, including works that take the form of performative installation, architectural intervention, photography, and sculpture. Their work is rooted in the exhibition site and refers to context and the social space, exploring the conditions of perception and interpretation.
A Kassen is Christian Bretton-Meyer, Tommy Petersen, Morten Steen Hebsgaard, and Søren Petersen. Educated at the Royal Academy of Fine Arts, Copenhagen; the Städelschule, Frankfurt, and the Akademie der Bildende Künste, Munich, the group is based in Copenhagen. Recent exhibitions include Reykjavik Arts Festival; Kling & Bang Gallery, Reykjavik; Facetime, On Stellar Rays, New York City; THE TITLE IS A PILE OF LETTERS, IMO Projects, Copenhagen; La Vie Mode d'Emploi, Meessen De Clercq, Brussels, and Window to the World, Museo de Arte Contemporáneo de Castilla y León.
Residents from Denmark