Hyukgue Kwon
Hyukgue Kwon questions how the practice of curating can represent a multitude of contemporary art that goes beyond the initial articulation of artistic, subjective and cultural framework, without the means of illusive celebration and the management of the arts. Kwon often collaborates with other practitioners, writers and audiences, and his practice mostly involves a critical interpretation of exhibition making and the exploration of various curatorial strategies, challenging the pre-conceived notions of exhibition making.
Hyukgue Kwon (born 1982, Seoul, South Korea) is an independent curator and researcher. Kwon's recent curatorial projects include, When I Encounter You, London, 2015-ongoing;Eunsoo Hur, Project Space Stage 3×3, Seoul, South Korea, 2014; Richard Smith, Winter Project Space, London, 2013; Penumbra, an eight day project with eight artists, Bermondsey Project Space, London, 2012. He also worked as a researcher for exhibitions such as Terra Galaxia: Aerotropolics, Home and Away, City States, Liverpool Biennial, 2012.
Residents from South Korea
Jacolby Satterwhite
Jacolby Satterwhite's video works bring together 3-D animation, drawings, and live performance to construct utopian digital worlds. Within this uncharted digital architecture, Satterwhite explores personal history, identity and memory. Satterwhite often incorporates personal sources such as his mother's drawings, which he hand-traces and imports into 3D animation programs to build lush, computer-generated landscapes. Into these digital realms he inserts multiple elaborately costumed avatars, whose kinetic gestures compose a sensual physical choreography. Fusing pop culture, subculture, and art history in his video work and performance, Satterwhite creates visually dazzling tableaux that reflect the changing spatial and bodily anxieties and desires of the digital world. Satterwhite's computer-generated realms densely layered with proliferating drawings, objects and performances encompass animated narratives of personal memory and identity.
He has exhibited at the 2014 Whitney Biennial, Studio Museum in Harlem, Bronx AIM Biennial, New Frontiers at the Sundance Film Festival, and is represented by OHWOW Gallery in Los Angeles. He has an MFA from University of Pennsylvania, has studied at Skowhegan School for Painting and Sculpture and Maryland Institute College of Arts, and  has received awards and residencies from Louis Comfort Tifanny Grant, Art Matters, Headlands, Center for Arts, LMCC Workspace, and Provincetown Fine Arts Works Center, among others. His work is in the permanent collections of institutions including The Whitney Museum of American Art, Seattle Art Museum, and Studio Museum in Harlem.
Residents from United States
Nikita Shokhov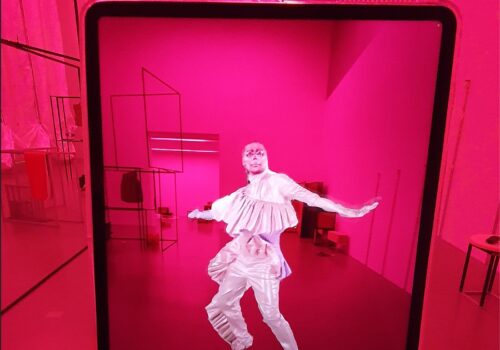 Alicia Grullón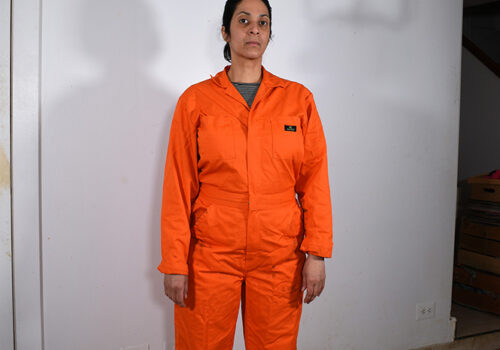 Miatta Kawinzi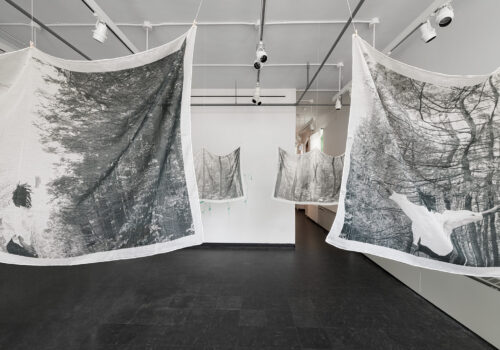 AaBbPp (Elena Narbutaite & Gintaras Didziapetris)
AaBbPp is a collaborative project concentrating on headwear as the point of departure. AaBbPp considers their hats as hybrids between Ready-to-wear and prototype. Similarly, their online presence and shop function as a voice and commercial enterprise. AaBbPp was founded in 2014 and has exhibited in the following exhibitions Society Acts, Moderna Museet, Malmo, 2014; Port Authority, MARCO, Museo de Arte Contemporánea, Vigo, 2015;Contour 7: A Moving Image Biennale, Mechelen, Belgium, 2015.