Robert Salanda
Robert Salanda views the medium of painting as an open platform to be freely analysed, its structure examined in detail, and its boundaries crossed in diverse directions. The basic thesis of his expressive experimentation is based upon the consistent freeing of the image from layers of sedimentation and the weight of individual communication – at the same time in constant reference to the otherness and mutability of forms and perceptions. Emphasis is laid on the uniqueness of visual elements, creating an integrity or disintegrity of the pictorial surface, which then reciprocally revises conventional perception, calling into question the fixed schemata of human perception.
Robert Salanda (born 1976, Olomouc, Czech Republic) currently lives and works in Prague. He studied at Facultad de Bellas Artes Cuenca in 2000, and he graduated in 2002 from the Academy of Fine Arts Prague. His work has been exhibited at The Golden Ring House City Gallery, Prague; the Gallery GHMP Municipal Library, Prague; Bohemian National Hall, New York; MPI-CBG institute, Drezden; Gallery Haus am Waldse, Berlin; Gallery Rudolfinum, Prague; WhiteBOX Gallery, Munich; and the Prague Biennale 4. His work is part of the collection of contemporary art of Richard Adam, Wennieck Gallery, Czech Republic.
Jamil Yamani
Jamil Yamani's work integrates political and socio-cultural phenomena within a media-based discipline. His recent research combines traditional Islamic artistic practices with contemporary art aesthetics, such as integrating sacred geometric designs with Australian suburban houses.
Jamil Yamani was born in Sydney, Australia and received an MFA from the University of New South Wales, 2008. Yamani has had exhibitions at Artspace and Campbelltown Arts Centre, Sydney. He is also a member of the Artist Advisory Group to the Museum of Contemporary Art, Sydney.
Zoe Crosher
Zoe Crosher's practice deals with photography as a tool of fiction of documentary. She has long been interested in thinking through the ways that memory operates through photographs on the basis of the stories that we ourselves write. Also, her home of Los Angeles has a unique and specific relationship to fiction—truth and imagination are easily conflated here—so she is particularly interested how she can use documentary photography to the same end. Ultimately, no matter how adept we have become in reading photographs, there is still the traditional assumption of an overarching "truth" in our approach to documentary work, which Crosher hopes to complicate.
Zoe Crosher (born 1975) currently lives and works in Los Angeles. In addition to her exhibition practice, she has a monograph, Out the Window (LAX), examining space and transience around the Los Angeles airport, and an upcoming publication series of her newest project, The Michelle duBois project, published by Aperture Ideas. Crosher served as Visiting Professor at UCLA and Art Center, as well was Associate Editor at the journal Afterall after receiving her MFA from CalArts. Recently she was awarded the prestigious Art Here and Now Award by the Los Angeles County Museum of Art. Her work was included in the 2010 California Biennial at the Orange County Museum of Art, California, and she has exhibited in solo and group exhibitions throughout the United States. She is represented by Perry Rubenstein.
Residents from United States
Nikita Shokhov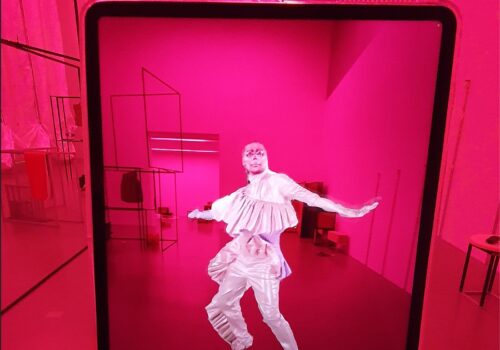 Alicia Grullón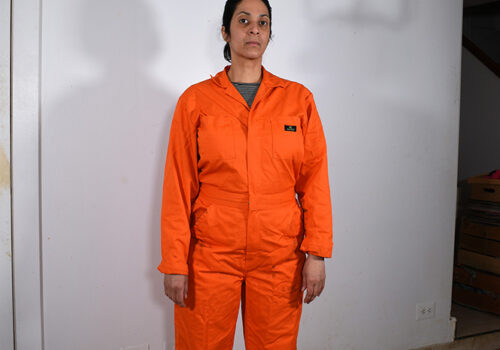 Miatta Kawinzi