Current Resident: Dec 1, 2018–Apr 30, 2019
Chadwick Rantanen
Chadwick Rantanen appropriates the forms of familiar consumer goods and modifies and re-contextualizes them into sculptural tools. In doing so, he creates opposing acts of compromise and dissent, acquiescence and insubordination, tension and harmony and the passive aggressive. Adapting and conforming to architecture and infrastructure, Rantanen's sculptures mimic installations or site-specific works, often taking the form of an adaptor, wedging between objects and their sources of power, articulating a web of accommodation, compromise, maintenance and parasitism by slightly detouring energy, but never causing harm.
Chadwick Rantanen has exhibited work at Secession 
Vienna; STANDARD (OSLO); and 
Essex Street, 
New York, among others. 
Residents from United States
Orr Menirom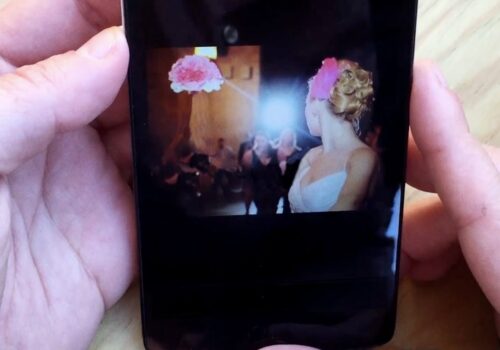 Current Resident: Jan 1, 2019–Jun 30, 2019
Jonna Kina
Jonna Kina's works often lies at the junction of sound, language and image. She exhibits her findings with a poetic yet objective visual language that activates the viewer, challenging them to think critically about what they are being presented with.
Jonna Kina's works has most recently been shown at the Tokyo Photographic Art Museum; Espoo Museum of Modern Art; and Musée de l'Elysée, Lausanne, among others.
jonnakina.com
Current Resident: Sep 1, 2018–Feb 28, 2019
Pauline Boudry / Renate Lorenz
Pauline Boudry/Renate Lorenz produce installations that choreograph the tension between visibility and opacity. Their films capture performances in front of the camera, often upsetting normative historical narratives and conventions of spectatorship, as figures and actions across time are staged, layered and re-imagined. Their performers are choreographers, artists and musicians, with whom they are having a long-term conversation about the conditions of performance, the violent history of visibility, the pathologization of bodies, as well as companionship, glamour and resistance.
Pauline Boudry/Renate Lorenz have exhibited work at PARTICIPANT INC, 
New York City; 
Kunsthalle Zürich; and 
Gwangju Biennale, among others. Pauline Boudry/Renate Lorenz will represent Switzerland at the 2019 Venice Biennale.
boudry-lorenz.de