Kakyoung Lee
Kakyoung Lee's moving images are focused on the repetitive nature of personal daily life. The monotonous daily ritual is deconstructed and reconstructed in a fresh configuration in which nothing is the same and all things are in continuous flux. Lee combines hundreds of hand drawn images and prints to construct a moving image that reflects the sequence of activities in ordinary life and alludes to her search for her identity in the different geographic and cultural milieus through which she has passed in the travels between her two home countries, South Korea and the United States.
Kakyoung Lee (born 1975) works with moving images, prints, drawings, and installations. She received a BFA from Hong‐Ik University, Seoul, and a MFA from Purchase College, NY. Lee has exhibited widely in Korea and the United States including the Drawing Center; the Lower East Side Print Shop; the Queens Museum; the Museum of Modern Art, New York; and the Seoul Arts Center. Lee has participated in residencies at the Marie Walsh Sharpe Space Program, Brooklyn; Yaddo, Saratoga Springs; the MacDowell Colony, Peterborough, NH; the Lower East Side Printshop, New York; and the Jamaica Center for Arts & Learning, New York. Lee is a recipient of awards from the Pollock Krasner Foundation Grant (2010), the Korea Arts Foundation of America Award for Visual Arts (2010), and the AHL Foundation Award in New York (2009). Lee's works are in the public collections of the Metropolitan Museum of Art, New York, and Library of Congress, Washington D.C., among others.
Residents from South Korea
Michael Jones McKean
Michael Jones McKean's work plays with the poetic potential in objects, materials and their arrangement while pointing toward the possibility of a larger narrative or allegorical structures. His sculptures skid across time, organizing disparate objects into unifying constellations that make appeals to the imagination while also seeking a re-articulation of our ancient involvement with forms, meaning, representation, and poetics.
A recipient of numerous awards, McKean was awarded a Guggenheim Fellowship in 2010 and recently a Nancy Graves Foundation Award and an Artadia Foundation Award. McKean has participated in numerous residencies including The Core Program at the Museum of Fine Arts, Houston, TX; The Provincetown Fine Arts Work Center, RI; The Bemis Center for Contemporary Arts, NE; Central Michigan University as the Stephen L. Barstow Fellow, MI; The Archie Bray Foundation in Montana and ThreeWalls in Chicago, IL. His work has been shown extensively nationally and internationally including the Quebec City Biennial, Grand Arts in Kansas City, MO, DiverseWorks in Houston, TX; The Bemis Center in Omaha, NE; Horton Gallery in New York City, Project Gentili in Italy and Berlin and ThreeWalls in Chicago, IL. McKean is currently an Assistant Professor in the Sculpture and Extended Media Department at Virginia Commonwealth University.
Residents from United States
Nikita Shokhov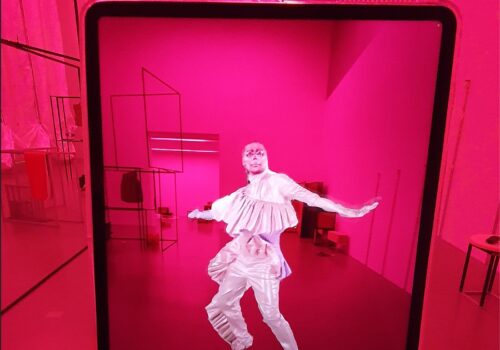 Alicia Grullón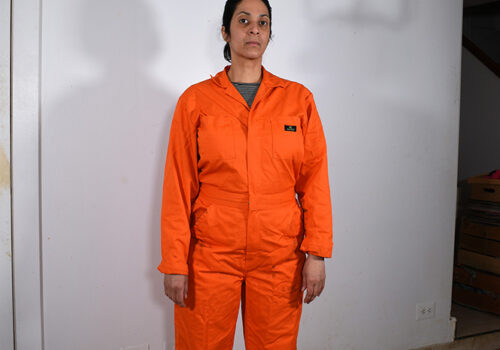 Miatta Kawinzi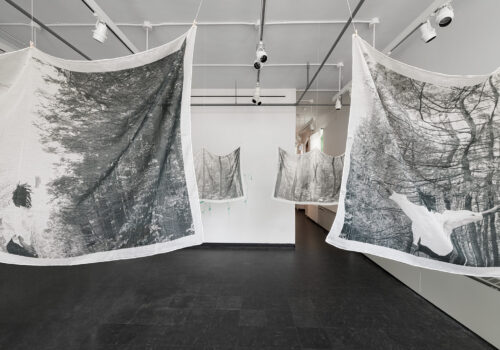 Claire Fontaine
Claire Fontaine is a Paris-based artist collective, founded in 2004. After lifting her name from a popular brand of school notebooks, Claire Fontaine declared herself a "readymade artist" and began to develop a version of neo-conceptual art that often looks like other people's work. Working in neon, video, sculpture, painting and text, her practice can be described as an ongoing interrogation of the political impotence and the crisis of singularity that seem to define contemporary art today. But if the artist herself is the subjective equivalent of a urinal or a Brillo box – as displaced, deprived of its use value, and exchangeable as the products she makes – there is always the possibility of what she calls the "human strike." Claire Fontaine uses her freshness and youth to make herself a whatever-singularity and an existential terrorist in search of subjective emancipation. She grows up among the ruins of the notion of authorship, experimenting with collective protocols of production, détournements, and the production of various devices for the sharing of intellectual and private property.
Recent shows include Future Tense, El Museo Tamayo Arte Contemporáneo, Mexico D.F.; Economies, Museum of Contemporary Art, North Miami; No Family Life, Air de Paris, Paris; Fighting Gravity, Regina Gallery, London and Moscow; P.I.G.S., MUSAC Contemporary Art Museum, Castilla y León, Spain; Where Do We Migrate To?, Center for Art, Design, and Visual Culture, Baltimore; PhotoMonth, Bunker Stuzki Contemporary Art Museum, Krakow; Network, Mastermind, Casablanca; and Relationship Building, Kunstlerhaus Wien, Vienna. Claire Fontaine is represented by Reena Spaulings Fine Art and Metro Pictures, New York; T293, Napoli and Rome; Galerie Neu, Berlin; and Galerie Chantal Crousel / Air de Paris, Paris. She is now preparing a catalogue with Buchhandlung Walther König.