Current Resident: Mar 1, 2023–Jul 31, 2023
Yen-Yi Lee
In her practice, Yen-Yi Lee collaborates with artists, musicians, filmmakers, fashion designers and writers to explore the concepts of failure, risk management and the pursuit of perfectness. She is the founder of the art publication, HAGAI HUAKAI and co-founder of Synergy Festival.
Yen-Yi Lee curated exhibitions at the National Taiwan Museum of Fine Arts, Taiwan; Digital Art Festival, Digital Art Center, Taiwan; and Open Space Bae, South Korea, among others.
hagaihuakai.co
Current Resident: Mar 1, 2023–May 31, 2023
Nathaniel Donnett
Nathaniel Donnett's interdisciplinary practice explores imagination, notions of being, the in/exterior, and race through metaphysical and phenomenological spaces. Through abstraction and vernacular forms as language, his work challenges traditional modes of timeline narratives. Donnett recontextualizes materials and meaning by delving into subjects rooted in sociopolitical-cultural concerns and liminal spaces.
Nathaniel Donnett has exhibited work at Contemporary Arts Museum of Houston, Texas; Virginia Museum of Fine Art; and Project Row Houses, all in the United States, among others.
nathanieldonnett.com
Residents from United States
Dana Robinson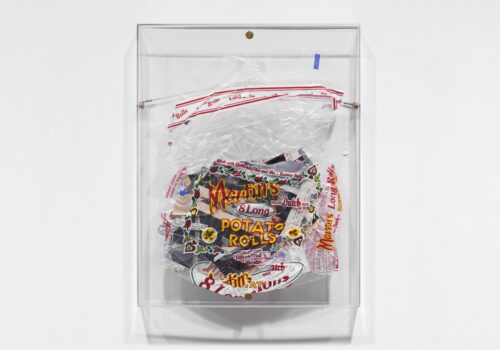 Current Resident: Mar 1, 2023–May 31, 2023
Dana Robinson
Dana Robinson is a multidisciplinary artist based in Brooklyn who combines vintage materials, found objects, and paint to explore the themes of Blackness, womanhood, and ownership.
Dana Robinson has exhibited work at Utah Museum of Contemporary Art, Salt Lake City; Texas State University, San Marco; and 92nd Street YMCA, New York, among others.
danarobinsonstudio.com
Residents from United States