Moritz Partenheimer
Moritz Partenheimer works with photography to create surreal worlds of their own kind, composed of sites in various locations around the world. He studies the urban microcosm and investigates urban space to define its identity. His focus is on inconspicuous sites, the sort of surroundings that are composed of things we come across every day. His pristine settings seem to be void of human presence, however, their traces are discernable and become an expression of the space wherein the portrayed objects replace humankind. It is through his formal reduction and concentration of the selected objects that we come to better understand their artificial, natural or cultural beauty.
Moritz Partenheimer (born 1979, Munich) studied at the Bauhaus-University, Weimar and at Pratt Institute, New York. In 2006, he graduated from Bauhaus University with a master's degree and moved to Munich. Recent solo shows include Points of Interest, Gallery Jordanow, Munich; Lost in Translation, Gallery Binz & Krämer, Cologne; and Lost Paradise, Kunstverein Heinsberg. His group exhibitions include Lost in Translation, Deichtorhallen, Hamburg; Bildspuren – Unruhige Gegenwarten, Darmstädter Tage der Fotografie, Germany; and Ist das ein Portrait, Gallery Karin Sachs, Munich.  His work is represented in numerous private collections, as well as public collections, including Museum Pinakothek der Moderne, Munich. He lives and works in Munich and Cologne.
Residents from Germany
Njideka Akunyili Crosby
Njideka Akunyili Crosby makes graphic images that at first glance, take the form of traditional Western paintings. Upon closer inspection, nuances in her mode of representation emerge which connote the multi-layered nature of her cultural experience as well as its complications.  She extrapolates from her training in western painting a new visual language that represents her experience as a cosmopolitan Nigerian. Akunyili Crosby grew up in a Nigeria acculturated to and independent from Britain and immigrated to the United States as an adult. This visual language allows her to make images that suggest narratives with universal allegorical interpretations. Akunyili Crosby creates a metaphor of cultural syncretism by formally juxtaposing disparate elements such as flat versus illusionistic spaces; simple versus elaborate areas; interiors versus exteriors and Nigerian versus Western fashions.
Njideka Akunyili Crosby is a Nigerian-born visual artist who creates painted drawings with print and collage elements. She was a 2012 artist-in-residence at the Studio Museum in Harlem and is a 2013 participant of the Bronx Museum Artist in Marketplace program. She received her MFA from Yale University in 2011, Post-Baccalaureate certificate from the Pennsylvania Academy of the Fine Arts in 2006, and her BA from Swarthmore College in 2004. Akunyili Crosby has recently exhibited work in Primary Sources at the Studio Museum, Harlem, Lost and Found: Belief and Doubt in Contemporary Pictures at the Museum of New Art, Detroit, and The Bearden Project at the Studio Museum, Harlem. She is one of the 2013 recipients of the prestigious Rema Hort Mann Foundation grant. Her work is in the collections of the Studio Museum in Harlem, the Yale University Art gallery, the Pennsylvania Academy of the Fine Arts and the Rubell Family collection.
Residents from United States
Noa Yekutieli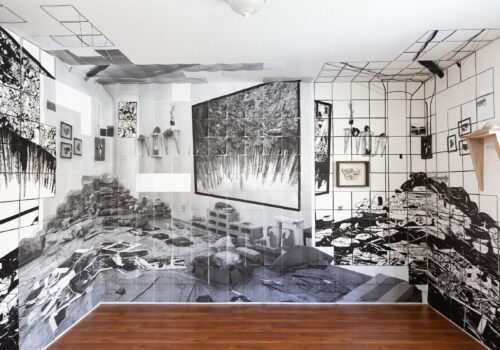 Xavier Acarín Wieland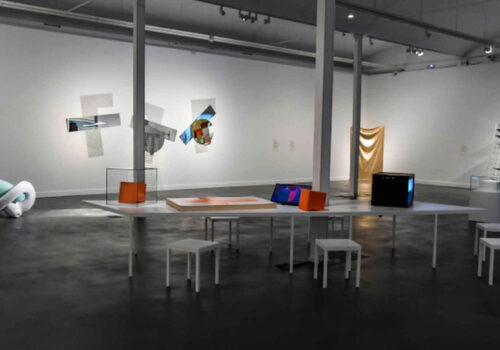 Eunji Cho
Eunji Cho activates the movement and inherent energy of urban remains, traces and suspended matters such as mud, stone and dust through performance, installation, situationist intervention and writing. She explores the slippage that arises when a modern subject enters another territory and becomes a minority, colonized, and the "other." In her recent works, she focuses on the socio-psychological landscape of surface elements of the city interpreted by her own intuition and methodologies. Her artistic practice retains a minimalist approach to explore the ways in which certain objects are used in her works. Cho uses a range of media including drawing, video, performance and installation
In 2012, Eunji Cho had her 5th solo exhibition, Poem In Action, at RM Gallery, Auckland. Her selected group exhibitions include Walking Drifting Dragging, New Museum, New York, 2013; Play Time, Culture Station Seoul 284, Seoul, 2012; Dtang, the Mud Said, Duesseldorf Festival, Duesseldorf, 2012; tempus fugit, Kuenstlerverein Malkasten, Duesseldorf, 2012;Media Scape, Nam Jun Paik Art Center, Yongin, 2011; 7th Gwangju Biennale: Annual Report, Gwangju, 2008; Anyang Public Art Project, Anyang,2007; The Multicultural in Our Time, Palais de Tokyo, Paris, 2010; and Cittadellarte Venice, Venice University, Venice, 2005. She also has a female duo performance band, Michelangelo Pistoletto Band and sings about love and cities in various cities all over the world. Eunji Cho lives and works in Seoul.