Current Resident: Jul 1, 2018–Jun 30, 2019
ektor garcia
ektor garcia is multidisciplinary artist who approaches sculptural installation through wide-ranging experiments with craft techniques and materials. Throughout his practice, he develops a lexicon of crochet, weaving and fibre-work, including the use of ceramic, metal, leatherwork, found materials, and the principles of assemblage and social sculpture. Garcia is in constant pursuit of modes of making and presentation that trouble the division between so-called high and low culture.
ektor garcia has exhibited work at Art Basel, Switzerland and kurimanzutto, Mexico City, among others.
Current Resident: Feb 1, 2019–Mar 31, 2019
Orr Menirom
Orr Menirom's work examines how digital moving images form personal memories and collective narratives. She explores how digital imagery reflects upon, and interjects with, the daily reality of social and political life. Her works are influenced by research-based practices, documentary filmmaking and video essays. Part of her process involves re-editing found footage. She also creates environments which are documented and edited into moving image work.  
Orr Menirom has exhibited work at Pippy Houldsworth Gallery, London; International Film Festival Rotterdam; and Tel Aviv Museum of Art, among others.
orrmenirom.com
Residents from United States
Tali Keren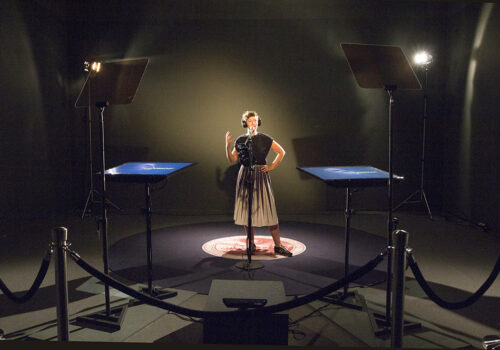 Alicja Gaskon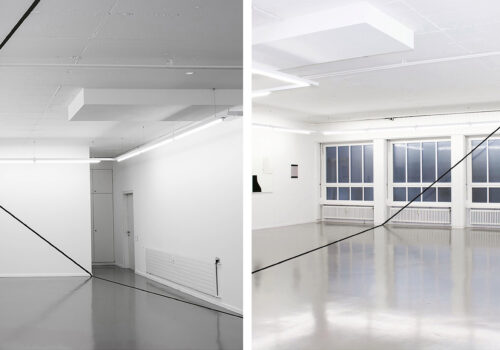 Current Resident: Jul 1, 2017–Dec 31, 2019
Jude Griebel
Jude Griebel's work presents sculptures of hybrid bodies, whose anatomy is merged with their surroundings. These figures are compromised by situations of consumption, excess and disregard, played out on their dioramic surfaces. In these works, he is not so much interested in how waste is generated, but rather how we re-digest popular images of accumulation and environmental degradation, weaving them into the fabric of our subconscious. The sculptures embody these internalized and conflicted narratives of want and ruin, reifying them in monstrous and mythological proportions. Though informed by broader cultural desires and anxieties, the works resonate at a more personal level through the use of playful humor and autobiographical reference.
Jude Griebel received an MFA in sculpture and ceramics from Concordia University in 2014 and has worked in residence in institutions including Halle 14 Center for Contemporary Art, Leipzig, and MASS MoCA, North Adams. He has recently exhibited at the Spinnerei Archiv Massiv, Leipzig; Esker Foundation; Calgary; dc3 Art Projects, Edmonton; Galerie Sturm, Nuremberg; The Redpath Museum, Montreal; and presented a major sculptural installation in Future Station: The 2015 Alberta Biennial of Contemporary Art at the Art Gallery of Alberta. In April 2017, his public sculpture Plastic Ghost was mounted in the city center of Jyväskylä, Finland. Griebel has recently been awarded grants by the Canada Council for the Arts, the Alberta Foundation for the Arts and he is a three-time recipient of the Elizabeth Greenshields Foundation grant for international emerging artists.
judegriebel.com
Past Residencies