Petra Feriancova
Petra Feriancova's work conceptualises her own emotional reactions to the processes of perception and memory and examines the conditions of their sharing. Feriancova works mostly with found pictures, texts and archives which she interprets and methodically interchanges. Her primary aim in the manipulation of a reference, pictorial or discursive, is to provide the spectator with an original affective reaction to it.
Petra Feriancova (born 1977 in Bratislava, Slovakia) currently lives and works in Bratislava. She studied at L'Accademia delle Belle Arti, Rome, Italy and Academy of Fine Arts and Design, Bratislava, Slovakia. Her works have been exhibited extensively including at the Secession Museum, Vienna, Austria, 2010; Eastside Projects, Birmingham, UK, 2009; HIT gallery, Bratislava, Slovakia; 2009; and Musee d'Art Moderne de Saint-Etienne, France; 2008. She is the winner of the 2010 Oskár Čepan Award.
Peter Gregorio
Peter Gregorio works in large-scale painting, print, video, and installation, creating pieces and experiences that remix given architecture with new cultural landscapes and contemporary ideas in cosmology. In working to conceptualize information theory and connect forms of interdisciplinary knowledge through artistic practice, Gregorio uses conversations with writers, filmmakers, and professors as research for his most recent and ongoing body of work. 'As we approach the merger of human cognition and technology, we near the epoch of a great paradigm shift.' His work considers positing this merger in the context of visual art, from both personal and universal vantage points. Gregorio's recent project SIN (Singularity Is Near) refers to the scientific concept of "The Singularity" — the point when technology and human intelligence merge — where technologically designed intelligence surpasses the biological. With painting, he collapses three-dimensional space into a flattened reticle of vaguely navigable territory, referencing computer manipulation and theories in cosmology to map the nuances of a dystopian landscape.
Peter Gregorio currently lives and works in New York, New York. He received a MFA from the School of Visual Arts, New York and a BA from the University of Massachusetts, Amherst, MA. His work has been the subject of several national and international exhibitions including The CUE Art Foundation, Participant Inc., Lower Manhattan Cultural Council, Max Protetch, Goff + Rosenthal, and Repetti Gallery in New York; Real Art Ways, Hartford, CT; Boots Contemporary Art Space, Saint Louis, MO; and Unimedia Modern, Genova, Italy. His videos have been screened as part of Archetime at the Elizabeth Foundation, New York; Hotch Potch, in Oslo, Norway and London, UK; and at the Northampton Film Festival, Northampton, MA. He is the recipient of a Joan Mitchell Foundation Award, the Paula Rhodes Award, and grants awarded through the Massachusetts Cultural Council, the Northampton Arts Council, and the University of Massachusetts Arts Council. Gregorio is also involved as an independent curator of interdisciplinary projects that have been exhibited throughout New England and New York, previously as Director of the La Lutta Project Space in Brooklyn, and most recently as the Founder and Editor of VECTOR Artist's Journal.
Residents from United States
Nikita Shokhov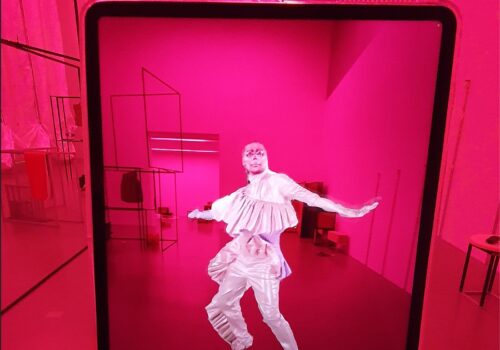 Alicia Grullón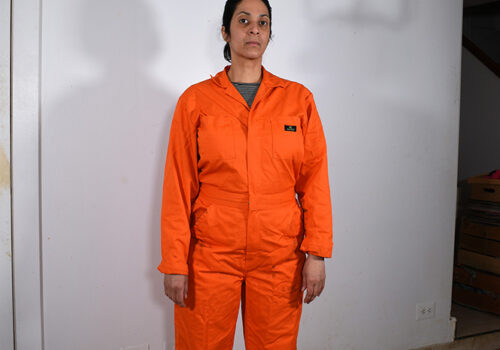 Miatta Kawinzi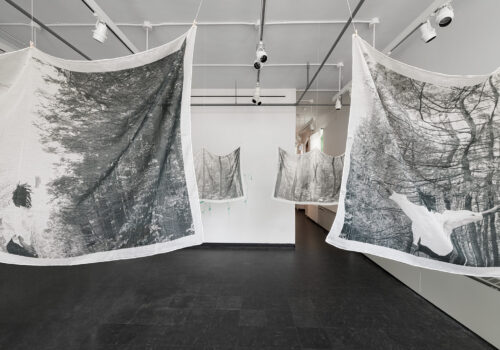 Anna K.E.
Anna K.E.'s artistic practice aims to overcome the hermetic boundaries that exist between different creative disciplines in order to form a single artistic body. Her work employs textual hybrids with recognizable visual codes.
Anna K.E. (born 1986 in Tbilisi, Georgia) moved to Germany in 2000 and studied in Stuttgart at the Staatliche Akademie der Bildenden Künste in the class of Professor Alexander Roob, and in Düsseldorf, at the Kunstakademie in the class of Professor Hubert Kiecol.