Vasil Artamonov and Alexey Klyuykov
Vasil Artamonov and Alexey Klyuykov have been collaborating since 2006.Their works are often based on improvisational possibilities of creation in a specific place and within specific space. They try to intensify artistic cooperation and show its possibilities in a different light – to work with the cooperative process itself. Artamonov and Klyuykov work collaboratively with varied approaches to projects, sometimes in a way that segments the procedure of creation and subsequent survey of the structure, and other times in a manner that involves the division of the exhibition space into two symmetrical parts, developing their work individually, but based off of mutual interactions.
Vasil Artamonov (born 1980, Moscow, Russia) and Alexey Klyuykov (born 1983, Vladimir, Russia) both moved to Prague, Czech Republic, where they graduated from the Academy of Arts, Architecture and Design. Recent solo shows include 2076, OGV, Jihlava, Czech Republic; The Clay Flag, Gallery Cripta 747, Turin, Italy; Symmetric Response, Gallery Stereo, Poznaň, Poland; Estu do silento, Gallery Kisterem, Budapest, Hungary. Group exhibitions include We Came From Beyond, Gallery Starter, Poznaň, Poland; Simple Living, Muzeul National Brukenthal, Bucharest, Romania; Prague Biennale 3, Karlin Hall; I Called Friends To Have A Look, Miroslav Kralevič Gallery, Zagreb, Croatia; The Mars Field, M'ars Gallery, Moscow.
Yvonne Brückner
Yvonne Brückner works at the intersection of ceramic sculpture and puppetry. The question of how movement is expressed in a sculpture and the way the appearance of the object changes if it is actually put into motion is the central aspect of her work. Brückner employs the technique of stop motion video to combine the dynamic quality of a sculpture with actual time-based motion. A relatively new subject for her artistic explorations is therefore the way the perception of a three-dimensional object differs from looking at a flat film image.
Yvonne Brückner (born 1981, Starnberg, Germany) completed an apprenticeship at the Berufsfachschule für Keramik, Landshut, Germany (School for Ceramic Crafts), in 2003. She worked with Elizabeth Ross in Morelia, Mexico, on La Tierra Viva, and for the past seven years, Brückner has regularly participated in collaborative performing arts projects in Dresden, Halle and Berlin. During her studies in 2007, she took part in an exchange program at Ohio University, Athens. In 2010 Brückner earned a diploma in Fine Arts from Burg Giebichenstein University of Art and Design, Halle.
Residents from Germany
Cecil McDonald, Jr.
Cecil McDonald, Jr. is most interested in the intersections of masculinity, familial relations, and the artistic and intellectual pursuits of black culture that emanate from the two. Through photography, video, and text, McDonald is seeking to investigate and question the norms and customs that govern our understanding of each other, our families, and the myriad of societal struggles and triumphs. In his latest body of work Looking for Baldwin, putting the word in the street, he works with the seminal essay A Stranger in the Village as his inspiration. McDonald investigates notions of artist practice and travel coupled with notions of masculinity and race. He imagines the return of the celebrated author to the place where this often referenced essay was conceived and executed.
Cecil McDonald, Jr. studied fashion, house music and dance club culture (not in any particular order) before receiving a MFA in Photography at Columbia College Chicago, where he currently serves as an adjunct professor. His work has been exhibited both nationally and internationally, with works in the permanent collection of The Cleveland Museum of Art, Bank of America, and the Joyce Foundation. McDonald has received honors from the Midwest Voices & Visions Award, the 3Arts Teaching Artist Award and the Lucerne, Switzerland, Residency, awarded by The Swiss Benevolent Society.
Residents from United States
Nikita Shokhov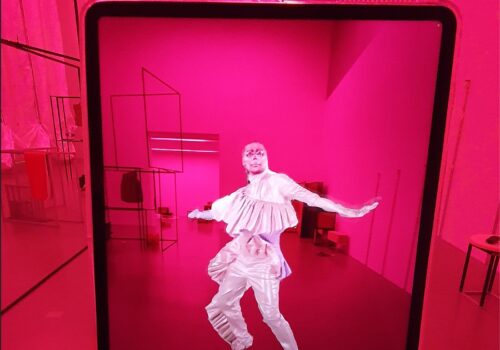 Alicia Grullón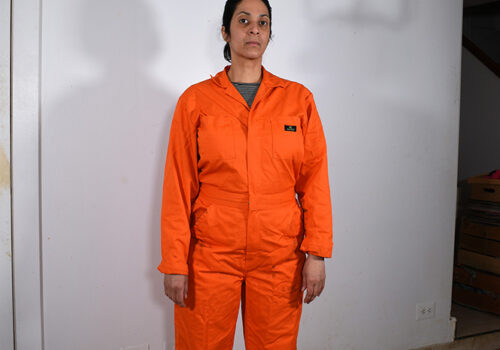 Miatta Kawinzi