Tarryn Gill
Tarryn Gill is a multidisciplinary artist working across the mediums of photography, film, sculpture, drawing and performance. Over the years her practice has also moved rhizomatically outwards from visual art through film, theatre, choreography, costume and set design. She crosses these boundaries dragging characters, references, materials and sensibilities with her. Gill's practice is currently informed by research into tomb art, the supernatural and the uncanny, as well as practices of collecting. Drawing heavily on theatrical and museological conventions she creates works that explore visual cultures of death, memory and consumption, creating 'characters' that seem to breach the boundaries between the earthly and otherworldly.
Through her solo and collaborative practices, Tarryn Gill has exhibited works and undertaken residency projects across Australia, in Argentina, Canada, France, Germany, Japan, Portugal, the United Kingdom and the United States. Notably, her work has been included in exhibitions at the following: Akademie der Kunste, Berlin; 17th Biennale of Sydney; Art Gallery of Western Australia; Museum of Contemporary Art, Sydney; Tokyo Metropolitan Museum of Photography; Gallery of Modern Art, Brisbane; and Centre Pompidou, Paris and Art Basel, Miami. She is represented in Australian collections including Artbank, Art Gallery of Western Australia, City of Perth, Kerry Stokes Collection, Wesfarmer Arts and Queensland Art Gallery.
Aleksi Linnamaa
Aleksi Linnamaa is an interdisciplinary artist whose conceptual practice considers the mechanisms of perception and narration. He primarily works with photographic techniques as well as in sculpture and painting. Linnamaa's moving image work often includes architecture as a tool for storytelling. In his latest video work Parallel, the architecture of a controversial mining site in Finland is literally mediated through a ruin of an old farmhouse. Linnamaa's artistic research draws from the ephemeral nature of the manmade.
Aleksi Linnamaa (born 1983 in Tampere, Finland) received an MFA from the Finnish Academy of Fine Arts. His work has been the subject of several national and international exhibitions including Startpoint, Prize for Emerging Artists; Dox, Center for Contemporary Art, Prague; City of Dreams, Mänttä Art Festival XIX, Mänttä; and Expanded Photography, Gallery Forum Box, Helsinki. Linnamaa's works are in the collections of the Finnish State Art Collection.
Andreas Fischer
Andreas Fischer's work is a meditation on representation delivered as a set of strange little paintings and drawings. The work investigates how we see and remember objects, and in some instances how signs and symbols from other parts of our lives can append to these objects. The subject matter is familiar and Fischer's paintings spring from an interior space as if the object were being held aloft and examined in a neutral region, stripped of as much context as possible. His work operates not as rendering but as impression that attempts to arrest fleeting notions and invite viewers to project into them.
Andreas Fischer has a BFA from the School of the Art Institute of Chicago, an MFA in Studio Art and an MA in Art History from The University of Illinois at Chicago, and attended the Universität der Kunste, Berlin.  Exhibitions and projects include Andrew Rafacz Gallery, Chicago; Devening Projects, Chicago; Hudson Franklin Gallery, New York; Hungryman Gallery, San Francisco; The Hyde Park Art Center, Chicago; Important Projects, Oakland; Kavi Gupta Gallery, Chicago; Lamontagne Gallery, Boston; The Mattress Factory, Pittsburgh; The Museum of Contemporary Art, Chicago and Regina Rex, Brooklyn.
Residents from United States
Nikita Shokhov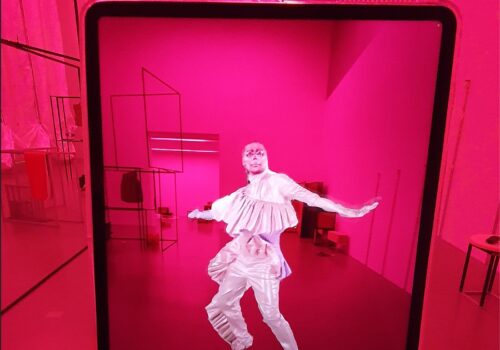 Alicia Grullón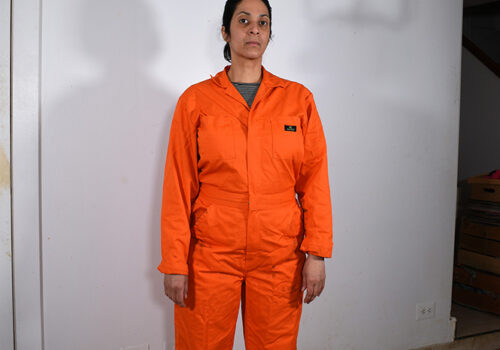 Miatta Kawinzi