Current Resident: Jan 1, 2019–Jun 30, 2019
Antonio Fiorentino
Antonio Fiorentino's research developed over the years under the umbrella of minimal intervention. The artist seeks to bring art back to nature by finding value in things that already exist, isolating them, and framing them within new contexts. Fiorentino is interested in situations of transformation as well as natural processes that create new forms through change.
Antonio Fiorentino was born in Barletta, Italy in 1987. He was selected to participate in the CSAV Artists Research Laboratory at Fondazione Antonio Ratti, and was the winner of eighth edition of the Talent Prize in Rome. Fiorentino participated in several exhibitions in Italy and abroad including: The Lasting, National Gallery of Modern and Contemporary Art, Rome; Vis Attractiva, THE OPEN BOX, Milan; Ride the Falling Flux, HIAP – Helsinki International Artist Programme; From & To, Centre of Contemporary Art Villa Arson/ Kunst Merano, Nice/Meran; Concrete Ghost, American Academy in Rome; CSAV – Fondazione Antonio Ratti, Como; Underneath the Street, the Beach, Fondazione Sandretto Re Rebaudengo, Turin.
antoniofiorentino.com
Residents from Italy
Paolo Bini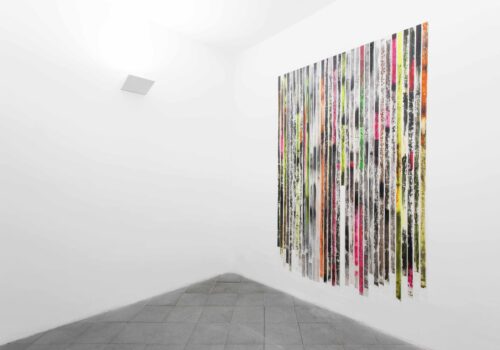 Current Resident: Dec 1, 2018–Apr 30, 2019
Chadwick Rantanen
Chadwick Rantanen appropriates the forms of familiar consumer goods and modifies and re-contextualizes them into sculptural tools. In doing so, he creates opposing acts of compromise and dissent, acquiescence and insubordination, tension and harmony and the passive aggressive. Adapting and conforming to architecture and infrastructure, Rantanen's sculptures mimic installations or site-specific works, often taking the form of an adaptor, wedging between objects and their sources of power, articulating a web of accommodation, compromise, maintenance and parasitism by slightly detouring energy, but never causing harm.
Chadwick Rantanen has exhibited work at Secession 
Vienna; STANDARD (OSLO); and 
Essex Street, 
New York, among others. 
Residents from United States
Current Resident: Mar 1, 2019–May 31, 2019
Andrea Flemming
Andrea Flemming has a multidisciplinary practice that includes photography, sculpture, installation and temporary interventions. She has a particular interest in mirrored glass, which Flemming uses in exhibition spaces. She connects its reflective surfaces with the photographs and objects she creates.
Andrea Flemming has exhibited work at Kunstverein Trier Junge Kunst e.V.; 
Westpol A.I.R. Space, 
Leipzig; and 
Galerie Bunker–D, 
Kiel, among others. 
andreaflemming.de