Current Resident: Sep 1, 2019–Nov 30, 2019
Chloé Grondeau
Chloé Grondeau is a Montreal-based curator and author. Her curatorial projects position art as critical discourse. In her work, she explores frameworks of art transmission and production, and creates contexts and situations of collaboration. Grondeau is director of Diagonale Art Center, a member of the International Association of Art Critics, and on the Board of Directors of Triangle Canada (Triangle Network).
Chloé Grondeau's has presented curatorial projects at Mains d'Œuvres, 
Paris; 
La BF15, 
Lyon; 
Maison des Arts de Laval, among others. 
Residents from Canada
Lou Sheppard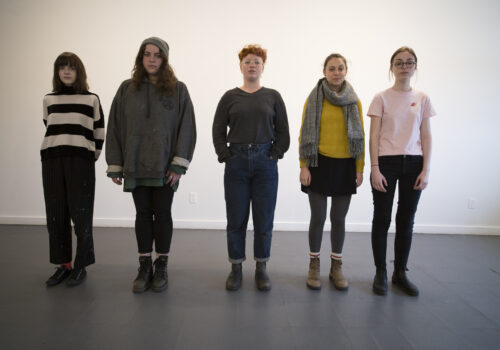 Current Resident: Aug 1, 2019–Oct 31, 2019
Enlai Wang
In his practice, Enlai Wang seeks to uncover and facilitate connections between seemingly unrelated elements. He applies external forces to particular objects or changes their environment to reveal their essence beyond their use value.
Enlai Wang has exhibited work at Asian Culture Center, Gwangju; Today Art Museum, Beijing; and chi K11 art Museum, shanghai, among others.
Residents from China/Hong Kong
Current Resident: Sep 1, 2019–Dec 31, 2019
David Escalona
David Escalona uses ideas and concepts he studied in medical school as guiding principles in his artistic practice. The body, disease, disability, cure and the fragility of our existence are some of the topics present in his work. Escalona uses conflict and contingency as starting points for new artistic possibilities.
David Escalona has exhibited work at Instituto Cervantes New Dheli; CentroCentro Madrid; and Künstlerhaus Bethanien, Berlin, among others.
davidescalona.com