Current Resident: Sep 1, 2022–Feb 28, 2023
Clae Lu
Clae Lu is a queer, second generation Han Chinese American artist from Queens, NY. They identify as an artist, designer, cultural worker, and Chinese zither (古筝) musician. Lu believes in the power of the arts and grassroots activism to foster dialogue, reflection, and action.
Clae Lu has exhibited work at the Metropolitan Museum of Art; Elsewhere; and Wook + Lattuada Gallery, all in New York City, among others.
clarajlu.com
Residents from United States
Meghana Karnik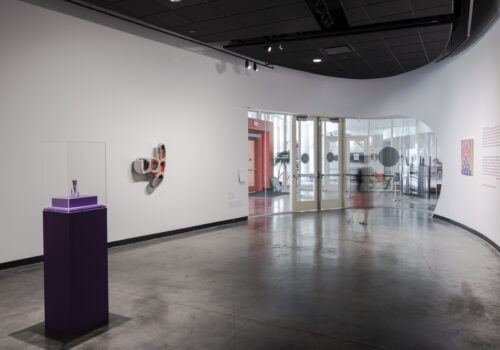 Li-Ming Hu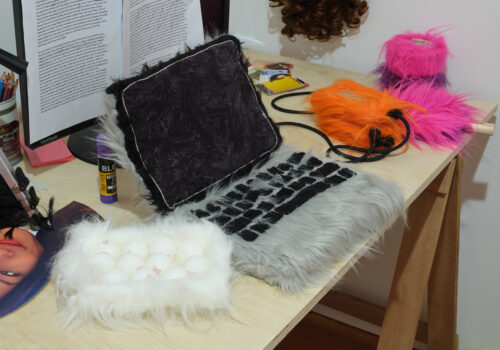 Current Resident: Jul 1, 2022–Jun 30, 2023
Felix Kindermann
Felix Kindermann's work addresses the relationship between humans and their environment, inter-human communication, and the relationship between individuality and collectivity through sculpture, sound art, performance, photography, video, and printmaking. By (de)constructing and (re)assembling objects, architectures and languages, Kindermann examines reciprocity. The artist is interested by the physical, mental, and social dimensions of the human body, which he reflects by assembling self-reflexive entities from fragmented parts.
Felix Kindermann has exhibited work at Museum Ludwig and Simultanhalle, Cologne;  KANAL- Centre Pompidou, Brussels; and Stedelijk Museum voor Actuele Kunst, Ghent, among others.
felixkindermann.com
Residents from Belgium
Current Resident: Jul 1, 2022–Dec 31, 2022
Antoinette Zwirchmayr
Antoinette Zwirchmayr's work consists of concise juxtapositions that reveal sensitive relationships between human beings, objects and nature. The artist investigates stereotypical ideas of physique and identity through abstract fiction films, autobiographical memory tales, film adaptations of theoretical books, and fragmented picture compositions. Through the fusion of materials, colors, surfaces, and textures, Zwirchmayr attempts to evoke a sensory experiencing realm. 
Antoinette Zwirchmayr has exhibited work at McEvoy Foundation for the Arts, San Francisco; Galerie Nationale du Jeu de Paume, Paris; MUMOK, Viena; Berlinale; Toronto International Film Festival; and Austrian Film Museum, among others.
antoinettezwirchmayr.com