Current Resident: Jan 1, 2023–Mar 31, 2023
Aideen Barry
Aideen Barry is a multidisciplinary artist whose modes of expression include performance, moving image, and sculptural manifestations. Using visual tricks to intensify the suspension of reality, Barry explores subjects such as domestic labor, examinations of class, otherness, environmental change, and human vulnerability.
Aideen Barry has exhibited work at the Irish Museum of Modern Art, Dublin; Kazten Center at American University Museum, Washington D.C.; and Centro de Arte Contemporáneo de Málaga, Málaga, among others.
aideenbarry.com
Current Resident: Jul 1, 2022–Jun 30, 2023
Felix Kindermann
Felix Kindermann's work addresses the relationship between humans and their environment, inter-human communication, and the relationship between individuality and collectivity through sculpture, sound art, performance, photography, video, and printmaking. By (de)constructing and (re)assembling objects, architectures and languages, Kindermann examines reciprocity. The artist is interested by the physical, mental, and social dimensions of the human body, which he reflects by assembling self-reflexive entities from fragmented parts.
Felix Kindermann has exhibited work at Museum Ludwig and Simultanhalle, Cologne;  KANAL- Centre Pompidou, Brussels; and Stedelijk Museum voor Actuele Kunst, Ghent, among others.
felixkindermann.com
Residents from Germany
Mikhail Tolmachev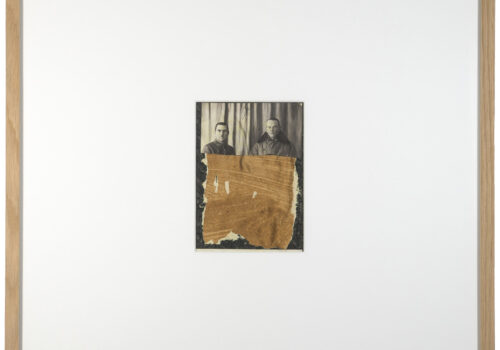 Current Resident: Jan 1, 2023–Jun 30, 2023
Evelyn Plaschg
Evelyn Plaschg's works explore the body as it transitions between mediated staging and raw emotion. Her paintings are based on stills from smartphone videos in which the body serves as a platform for psychological as well as social states.
Evelyn Plaschg has exhibited work at Kunstverein Bremerhaven, Germany; Kunstverein Nürnberg, Germany; and Gallery Layr, Austria, among others.