Current Resident: Sep 1, 2022–Aug 31, 2023
Anawana Haloba
Anawana Haloba's artistic practice is an ongoing investigation of different societies' positions within various political, social, economic, ideological, cultural, and post-independence frameworks. Haloba drafts poetry in the form of sketches for her work, from which she abstracts to performative-based artworks in moving image, installation, and sound. She constructs scenarios in which the material culture of any given location can be probed and reconsidered within the context of rapidly shifting contemporary subjectivities.
Anawana Haloba has exhibited work at Center Georges Pompidou, France; Biennale di Venezia, Italy; and Sao Paulo Biennial, Brazil, among others.
anawanahaloba.net
Current Resident: Sep 1, 2022–Nov 30, 2022
Kjersti Solbakken
Kjersti Solbakken is a freelance curator, writer, and institutional leader who has recently been appointed as the curator of the Lofoten International Art Festival (LIAF) 2024. She is the co-founder of Feil forlag and Holodeck, and former director of Kunstnerforbundet, Galleri Format, and Fotogalleriet.
Kjersti Solbakken has presented exhibitions at Kunstnerforbundet; Astrup Fearnley Museet; and Fotogalleriet, all in Oslo, among others.
nnks.no
Current Resident: Aug 1, 2022–Sep 30, 2022
Adam Liam Rose
Through his multidisciplinary practice, Adam Liam Rose investigates the visual language and architecture of "safety." His work delves into the intersection of theater and life, where aesthetics and cheap tricks are used to numb, soothe, or distract audiences from a real or perceived disaster.
Adam Liam Rose has exhibited work at The Bronx Museum of the Arts; Ortega y Gasset Projects; and The Jewish Museum, all New York, among others.
adamliamrose.com
Residents from Israel
Yael Frank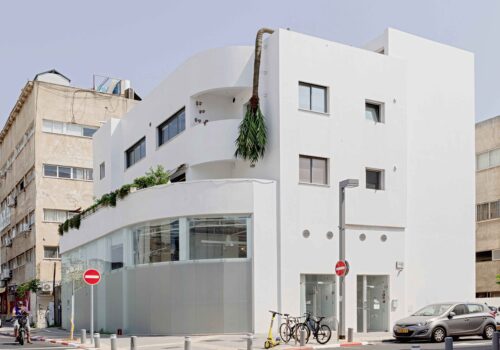 Noa Yekutieli