Vessna Perunovich
Vessna Perunovich's practice encompasses drawing, performance, video, sculpture, painting and installation. Individual yet nonetheless interrelated, her work is defies a simple categorization. Perunovich's subject matter grapples with issues of personal intimacy and societal constructs; her work is autobiographical and at the same time universal. It dwells, emotionally and philosophically, on the subject of boundaries, both physical and psychic, orchestrating a fine balance between confinement and content. Perunovich's works are connotations of meanings, suggesting that they can wear the conceptual clothing necessary to expressing inexpressible feelings for things that are inexplicable.
Perunovich (born former Yugoslavia) is a Toronto-based visual artist and has exhibited at international biennales in Cuba, Albania, Portugal, UK, Montenegro and Greece. Her survey solo exhibition, Borderless, recently toured galleries and museums in countries of the former Yugoslavia, including the Museum of Contemporary Art of Vojvodina in Serbia and Museum of Contemporary Art Republic of Srpska in Bosnia & Herzegovina. Her recent exhibitions include, Neither Here Nor There, at Tom Thomson Art Gallery, Borderline, at Angel Gallery in Toronto, Canada; performance project, The Web, at Grimmuseum in Berlin, Germany and video installation, Open Ended, as part of HT&B exhibition in Hamilton, Canada. Perunovich is the recipient of many grants and awards including the Toronto Friends of the Visual Arts award in 2005 and the Chalmers Development Grant in 2011.
Lotte Van den Audenaeren
The site-specific installations, urban interventions, neon sculptures, word images and ephemeral works of Lotte Van den Audenaeren revolve around the determination and transience of place and content.  Van den Audenaeren explores and unfolds multiple layers of perception through simple deconstruction and reconstruction of visual representation. The interventions, additions and deletions organized by Van den Audenaeren have a minimal or limited materiality, though they cause a drastic impact on their environment. Her works have a tendency to appear barely present, or in the process of disappearing – like light, shadows or apparitions.
Lotte Van den Audenaeren (born 1979) lives and works in Brussels. She is a graduate of Sint-Lukas Brussels University College of Art and Design and the Faculty of Fine Arts at the University College Ghent, Belgium. She participated the Erasmus program at Fontys University of Applied Sciences, Tilburg, The Netherlands. Van den Audenaeren received the Award Legacy Franciscus Pycke and became Coming People laureate at S.M.A.K., Ghent, Belgium. Recent solo shows include: Extramuros, Cultuurcentrum Strombeek Grimbergen vzw, Brussels; paper planes, Nadine, Brussels; and some pictures and things i left behind, NYC. Recent group shows include: Melancholy is not enough…, Unicredit Pavillon, Bucharest and SCULPTURE, Galerie Fortlaan 17, Ghent, Belgium.
Hector Arce-Espasas
Hector Arce-Espasas uses images that are inherent to the geographic and cultural milieu of the tropics. He appropriates and transfigures some of these images in order to transgress their current symbolic meaning in a sensuous play of conflicting alliances. The images lure and repel while playing with the idea of the pineapple as the easily attainable commercial fruit of 'tropical paradise'.
Hector Arce-Espasas (born 1982, San Juan, Puerto Rico) completed an MFA at Hunter College, 2011. Following this, Arce-Espasas was nominated for the Rema Hort Mann Foundation. He has also participated in various exhibitions including the Swiss Institute's Dark Fair, Museu da Cidade, Lisbon; Marvelli Gallery, New York; Contemporary Art Society; London; The Green Gallery, Milwaukee; and University Galleries at Illinois State University.
Residents from United States
Nikita Shokhov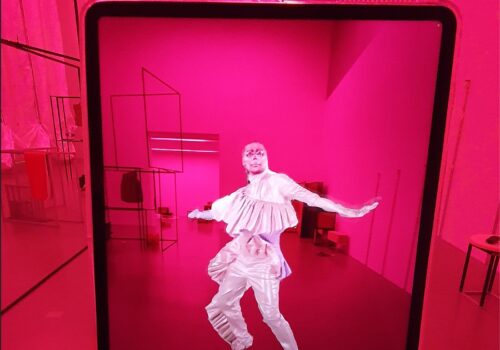 Alicia Grullón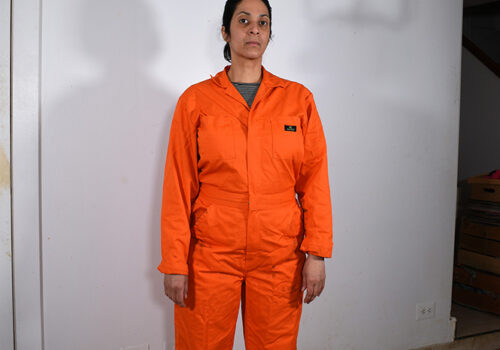 Miatta Kawinzi