Rasmus Røhling
Rasmus Røhling thinks of his artistic production as a self-passage. His work revolves around the topics of casualness, the Facehugger, iconoclasm, sophistication, and the impotence of ostentation. A reoccurring theme in Røhling's sculptures and videos is the notion of art as the epistemologically unnameable and how this self-perception as stealth potentially affects artistic agency and methodology. The works often seem overtly concerned with enunciating their own ontology, oscillating between idiosyncrasy and strategy.
Rasmus Røhling is an artist and writer based in Copenhagen. He holds an MFA from California Institute of the Arts (2010) and a BFA from Jutland Art Academy, DK (2007). Røhling has shown work in exhibitions including Macho Man, Tell It To My Heart, Artists Space, New York; Travis, mertro pcs, Los Angeles; A.U.T.O.E.N.U.C.L.E.A.T.I.O.N., Sismógrafo, Porto; New Rocks Upon the Beach, SixtyEight, Copenhagen; Negating Depressing, SixtyEight Art Institute, Copenhagen; Rage and Patience, Human Resources, Los Angeles; Elephants, YEARS, Copenhagen; and Tell It To My Heart, Collected by Julie Ault, Museum of Contemporary Art, Basel.
Residents from Denmark
Martine Gutierrez
Acting as subject, artist, and muse, Martine Gutierrez transforms physical space and the composed self to investigate personal and collective identity. Interested in gender and relationship fluidity, she employs diverse narratives of intimacy, heritage and feminine ideology. Gutierrez uses a variety of mixed media that fuses dance, photography, video, set and costume design to fabricate imagined narratives. She pursues genuine, non-ironic representations of pop-cultural tropes such as the 'pop star' or 'super model', as she casts herself in these roles. Affirming LGBTQ beauty in the Latin community, Gutierrez works against the historic representation of trans and gay artists represented as 'other'.
Gutierrez (born 1989) received her Current and recent exhibitions include her first solo museum exhibition at Contemporary Art Museum Raleigh, North Carolina; Disturbing Innocence, The FLAG Art Foundation, New York; and About Face: Self-Portraiture in Contemporary Art, Hood Museum of Art, Dartmouth College, Hanover. Her work has been acquired by the Hood Museum of Art for their permanent collection. Gutierrez is also a published musician and producer. She is represented by RYAN LEE Gallery in New York.
Martine Gutierrez (born 1989 Berkeley, California) is a visual and performance artist who lives and works in Brooklyn, New York. She received a BFA in Printmaking from the Rhode Island School of Design. Born to a Guatemalan father and white American mother, her cross-cultural background informs her fluid self-navigation as she has always straddled both cultures. Recent solo shows include: FOCUS: Martine Gutierrez, Museum of Modern Art Fort Worth, TX; Life; Martine Gutierrez: Body en Thrall, Australian Centre for Photography, Darlinghurst, AU; and Indigenous Woman, RYAN LEE, New York, NY, among others. Her work was featured in many group exhibitions including The Cindy Sherman Effect: Identity and Transformation in Contemporary Art, Kunstforum Wien, Vienna, AT; Crack Up – Crack Down, Ljubljana Biennial of Graphic Arts, curated by Slavs and Tatars, Ljubljana, Slovenia; Transamerica/n: Gender, Identity, Appearance Today, McNay Art Museum, San Antonio, TX; MASK, Kunstmuseum Bonn, Germany; and May You Live In Interesting Times, 58th International Art Exhibition – La Biennale di Venezia, curated by Ralph Rugoff, Venice, Italy. Her work has been acquired by the Hood Museum of Art, Dartmouth College, Hanover, NH, for their permanent collection. Gutierrez is also a published musician and producer. She is represented by RYAN LEE Gallery, New York.
Residents from United States
Nikita Shokhov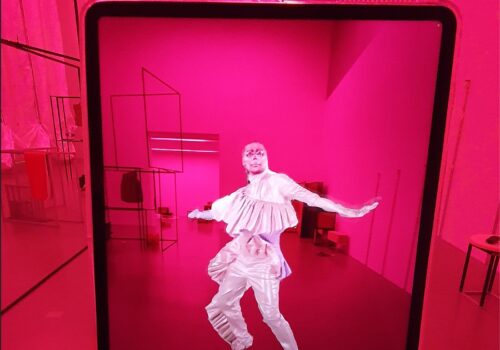 Alicia Grullón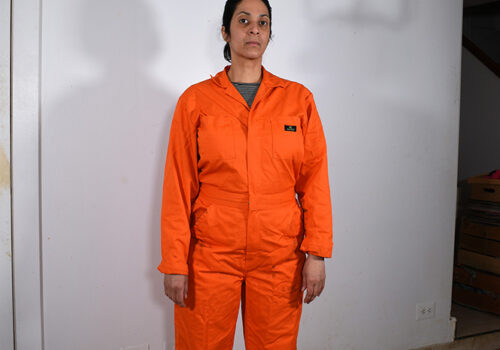 Miatta Kawinzi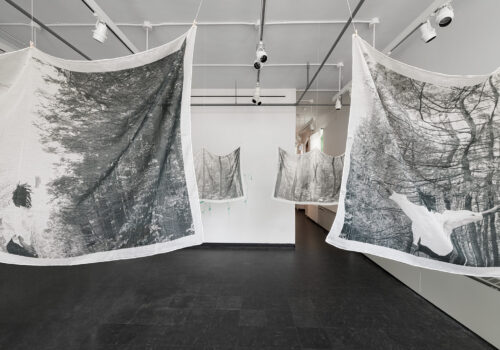 Espen Gleditsch
Espen Gleditsch is an artist whose work juxtaposes photographs, texts and objects. His projects often put in dialogue text and image to enable a variety of perspectives on a common theme. Through this association, viewers' interpretations of the works vacillate between a rational, cognitive understanding and a visual system of symbols. Gleditsch's intellectual and artistic process often starts with a narrative that navigates between fact and fiction. His work raises fundamental philosophical questions regarding our ability to survive in a secular society without dreams and fantasies–which allow us to transcend our rational understanding of reality.
Espen Gleditsch (born 1983) lives and works in Oslo, Norway. Gleditsch received his MFA from the Academy of Fine Art of the Oslo National Academy of the Arts in 2015. Gleditsch's work has been presented in solo shows at Kunstnerforbundet, Oslo, 2016; Noplace, Oslo, 2016; Fotogalleriet [Format], Malmö, 2015; Haugesund kunstforening, Norway 2013; and MELK, Oslo, 2012. Group shows include Kunstnernes Hus; Hamburger Bahnhof – Museum für Gegenwart, Berlin, 2015; Haugar Vestfold Kunstmuseum, 2014, 2010; Austin Centre for Photography, 2014; and Fotogalleriet, Oslo, 2013.