Travis Somerville
Travis Somerville employs painting, sculpture and installation in his practice, which is politically and socially motivated. He works organically in the sense that he usually starts with a central image and lets the piece evolve from there by using found items and ephemera.
Travis Somerville (born 1963) grew up in towns throughout the southern United States and along the eastern seaboard. He briefly studied at Maryland Institute College of Art, Baltimore, finally settling in San Francisco where he attended the San Francisco Art Institute. His large-scale oil paintings and collages present images of political and cultural icons associated with the history of the south. His painting, drawings, sculpture and installations explore the complexities of racism and serve as a point of departure for discussion about US oppression and colonial attitudes abroad. Somerville's work has been included in numerous museum exhibitions throughout the United States and internationally and has garnered critical praise in publications including Art in America, Artforum.com and San Francisco Magazine.
Residents from United States
Nikita Shokhov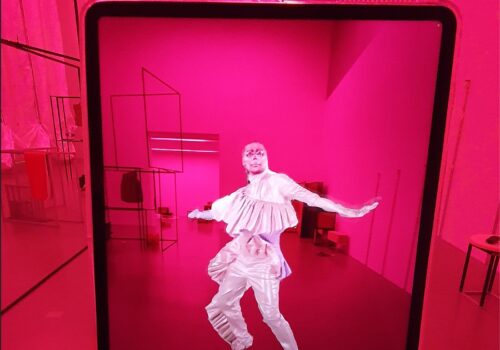 Alicia Grullón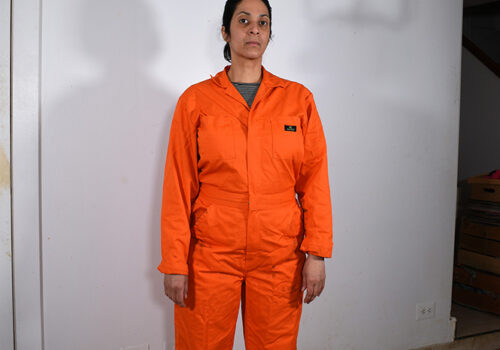 Miatta Kawinzi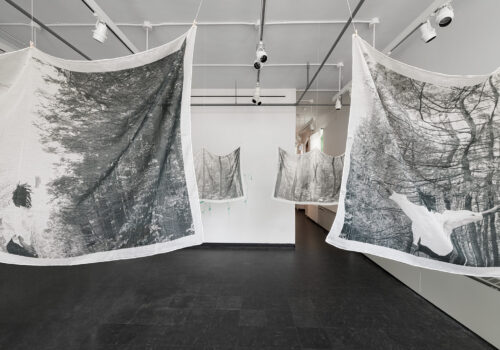 Petros Chrisostomou
Petros Chrisostomou photographs small scale, ordinary, ephemeral objects in architectural models that he constructs, and then dramatically arranges, often employing lighting and staging conventions of the theatre. With the alteration of scale and reversal of the relation between object and space, his photographs challenge the viewers' visual certainties. The illusionary effect he achieves highlight the artist's playful approach, which fluctuates between mimicry of the real world and construction of a surrealistic reality.
Petros Chrisostomou (born 1981, London, UK) was born to Greek Cypriot parents. He studied at The Royal Academy of Arts and Central St Martins College of Art and Design in London. He has had solo exhibitions in Paris, France, and Athens, Greece, with Galerie Xippas. Group exhibitions include Fresh Faced And Wild Eyed, The Photographers Gallery, London; In Present Tense-Young Greek Artists, EMST National Museum of Contemporary Art, Athens, Greece; Third International Art Biennial, Beijing, China and also Premiums, Royal Academy of Arts, London.
Astrit Ismaili
Astrit Ismaili's practice is inspired by the urban landscape and sequences of urban life – human sadness, dreams and hyper-reality. For Ismaili, art is subject and object at the same time. The images of the body that Ismaili experiments with suggest a diffuse intimacy, while tending to dissuade a voyeuristic approach. Unlike most images we are faced with on a daily basis – images that treat the body like a commodity to be used and consumed, or an icon to adore at safe distance – Ismaili employs his body to initiate a dialog with himself. He places his body in familiar settings, though at the limits of our experience, presenting it as a symbol of receptivity, a meeting place between himself and the rest of the world, a communicative model in which information about his experience is presented and reflected upon. The portraits are stage-managed, with clothing, make-up, mise-en-scène and settings carefully conceived, resulting in highly sophisticated pictorial compositions. He uses his own body as a model to investigate his own vision and not the other's vision of his body. Ismaili projects images and symbols, hopes and fears onto the male body. He uses it like a gesticulative vector not fully known to him, communicating to the viewer the novelty of his encounter.
Astrit Ismaili (born 1991 in Prishtina) is studying Theatre Directing at the Kosovan Art Academy. Recent solo shows include Artist of Tomorrow, The Kosova Art Gallery Prishtina, 2011; New Tear, Asma Sanat Gallery, Istanbul, 2011; Face the Reflection, KC Grad, Belgrade, 2011; Face the Reflection, Tetris, Prishtina, 2011; Right Turn, Turn Right, Traffic Gallery, Prishtina, 2010; Perspektiva 2010, Tetris, Prishtina; and B-Negative, The National Museum of Kosova, Prishtina, 2007.