Tommy Kha
Tommy Kha's work is a mapping of Asian Diaspora and possible spaces for queerness. He is interested in photographic imaging of Otherness. In his practice, he often rephotographs cutouts to create pictures that straddle between self-portrait, still life, and landscape. Kha's work is a continuation of his mother's photographs from 1984—a year after she fled Vietnam. His mother's images depict gatherings, celebration, and liberation, whereas Kha's picture making is performative and collaborative.
Tommy Kha has exhibited work at Blue Sky Gallery, Portland; International Festival of Fashion, Photography and Fashion, Hyères, France; Baxter Street at Camera Club of New York, among others.
Residents from United States
Noa Yekutieli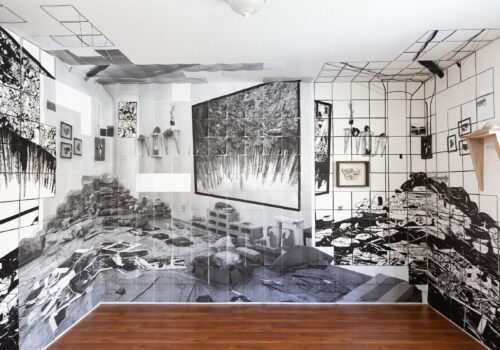 Xavier Acarín Wieland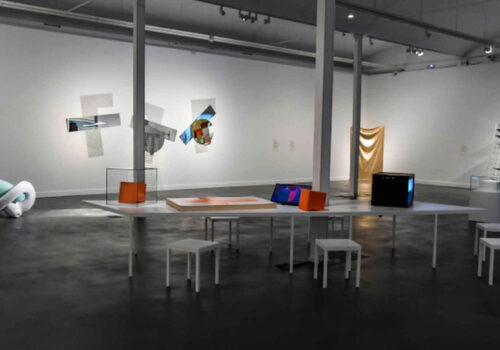 Sara Cwynar
Sara Cwynar works with photography, video, and book-making. Her work involves a constant archiving and re-presentation of collected visual materials. She is interested in the way that images morph, accumulate, endure and change in meaning and value over time, and the effect this has on a collective worldview.
Sara Cwynar has exhibited work at The Approach, London; Milwaukee Art Museum; MoMA PS1, New York, among others.
Anaïs Horn
Anaïs Horn lives and works in Paris and Vienna. In her practice she often interweaves literature/text and photography/video, exploring moments of intimacy with a special interest in topics such as liminality and coming-of-age. She observes people and their spaces, gently crossing borders, opening up the private and making intimacy a sensual experience. In the process, she investigates time, memories, transience, the body and its traces, the cautious intrusion of privacy, and the aesthetics of reality and fugacity. The artist book is an important medium for her work: her photo books Fading (DCV, Berlin), Je suis malheureuse et heureuse (Meta/Books, Amsterdam) and How do you feel about "Lou"? (in collaboration with Eilert Asmervik, Meta/Books) are published in 2020.
Anaïs Horn has exhibited work at MAK – Museum of Applied Arts, Vienna; Cité Internationale des Arts, Paris; and Neue Galerie Institution, Graz, among others.