Current Resident: Mar 1, 2023–May 31, 2023
Dana Robinson
Dana Robinson is a multidisciplinary artist based in Brooklyn who combines vintage materials, found objects, and paint to explore the themes of Blackness, womanhood, and ownership.
Dana Robinson has exhibited work at Utah Museum of Contemporary Art, Salt Lake City; Texas State University, San Marco; and 92nd Street YMCA, New York, among others.
danarobinsonstudio.com
Residents from United States
Current Resident: Jul 1, 2022–Jun 30, 2023
Sarah Tortora
Sarah Tortora draws inspiration from canonical sculptures, urban infrastructure, and museum display. Her work alternates between relational warmth and misidentification, and functions parallel to language to create intuitive replicas of archetypal objects. Tortora's work conjures the psychic displacement necessary to comprehend the cultural displacement such archetypes can induce. The artist accepts the premise that every equestrian monument is truly a Trojan horse, and questions legacies of labor across geological time.
Sarah Tortora has exhibited work at Ulterior Gallery, New York; C. Grimaldis Gallery, Baltimore; and NADA x Foreland, Catskill, among others.
sarahtortora.com
Residents from United States
Dana Robinson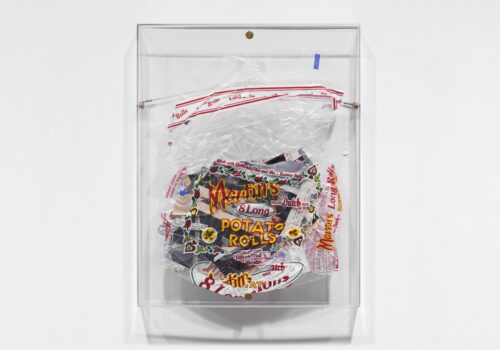 Current Resident: Apr 1, 2022–Apr 1, 2023
Alchemyverse
Alchemyverse was founded in 2020 in New York City by artists Bicheng Liang (b. 1994, China) and Yixuan Shao (b. 1996, China/United States). As a duo, they construct visual and aural assemblages, working across disciplines of installation, print, sound, sculpture, and photography. Focusing on research and experimentation, their hybrid practice resonates with macro-environmental concerns and human dislocation of space, leading them to places such as Oahu and Moa Kea in Hawaii, the American Southwest, the Hudson Highlands, and the Chilean deserts.
Alchemyverse has exhibited work at Bishop Museum, Honolulu; The Catherine Fosnot Art Gallery and Center, New London; and Lenfest Center for the Arts, Columbia University, New York City, among others.
thealchemyverse.com