Allison Smith
Allison Smith's artistic practice investigates the material culture of historical reenactment and the role of craft in constructions of national and gender identities. Invoking various forms of public convocation such as battle reenactments, peddlers' markets, quilting bees, military musters, parades and craft fairs, Smith uses a range of tactile media such as textiles, ceramics, printmaking and wood furniture to produce performative sculptures, interactive installations and artist-led pubic events that redo, restage and refigure our sense of collective memory. Smith's large-scale sculptures take on an artifact quality through their association with events and their engagement with the public, whether through activities of collective making, activation in social space or material transformation from one context to the next.
Allison Smith (born 1972 in Manassas, Virginia) lived in New York from 1990 until 2008 when she relocated to the San Francisco Bay Area to join the faculty of California College of the Arts, where she is Chair of the Sculpture Program. She completed her undergraduate studies at Parsons School of Design and her graduate studies at Yale University School of Art and the Whitney Museum Independent Study Program. Smith has produced solo exhibitions and artist-led projects for Public Art Fund, SFMOMA, MCA Denver and Berkeley Art Museum MATRIX Series, among others. She has contributed her work to museum surveys at MASS MoCA, CAM Houston, Creative Time, Andy Warhol Museum, P.S.1 MoMA, Palais de Tokyo, The Mattress Factory and many more.
Residents from United States
Nikita Shokhov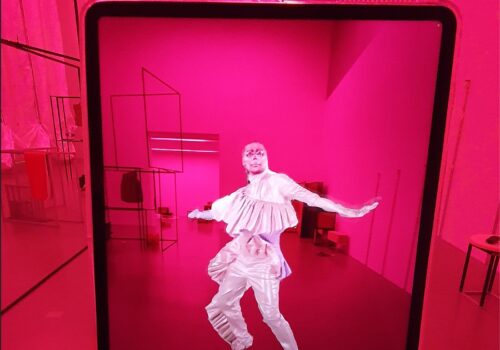 Alicia Grullón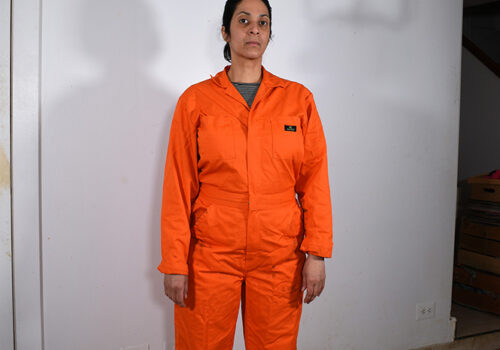 Miatta Kawinzi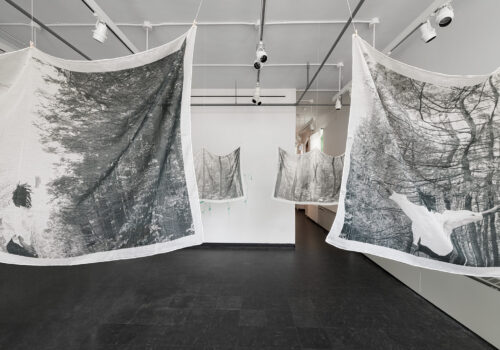 Yu-Hsien Su
Yu-Hsien Su's work focuses on the feeble sense of reality in people's daily lives. The subject matter of desolate people or those leading barren lives with a sense of non-existence is often seen in the artist's work. Su tries to capture this reality by constructing and adhering to various rules, forms, games or recognized perceptions. The act of capture is meant to highlight the distance between reality and the perceptions of his subjects.
Su was born in 1982 and lives and works in Taiwan. He studied at the Department of Plastic Arts, National Tainan University of the Arts. Solo exhibitions include: Living in detail, Gwangju Museum, Korea; Ice Mountain, Pyo Gallery Seoul, Korea; and I am Pluto yo, VT ArtSalon, Taipei. Su's latest show was in the 54th Venice Biennial Taiwan Pavilion, The Heard and the Unheard – Soundscape Taiwan.
Eloise Fornieles
Eloise Fornieles' practice is predominantly performance-based. Focusing on one-to-one interventions within installations and soundscapes, she invites audiences to question simple interactions and gestures – from the intimate and profound to the prosaic and banal. This investigation into personal human connections is framed within a broader overview of the relationship between body and environment, and the individual's place as part of a much larger system. Fornieles' installations create a space for contemplation, whilst her own emphasis on physical endurance provides a backdrop for a more visceral understanding of the body as material, with its limitations and its capabilities.  Engaging with strands of mythology, ritual and storytelling, and often depicting animals, she teases out the symbolic resonances that hold meaning within our everyday interactions.
Eloise Fornieles (born 1980, Winchester, UK) has worked and lived in London since 2004. After a BA in Fine Art at Kingston University, London, Fornieles graduated from the Slade School of Fine Art in 2006 with an MFA in Fine Art Media. Selected exhibitions include Their Wonderlands, Midlands Art Centre, Birmingham; On and On, La Casa Encendida, Madrid; Natural Wonders: New Art from London, Babakov Art Projects, Moscow; Fashion in Film Festival, Tate Modern, London; Carrion, Haunch of Venison, Berlin; and The Body is an Ocean, Paradise Row, London, 2011.