Current Resident: Sep 1, 2023–Nov 30, 2023
Nikita Shokhov
Nikita Shokhov's virtual practice delves into the human condition, exploring issues such as whiteness and blackness, queer phenomenology, carnivalesque, religions, and technology. Shokhov uses spatial computing to create lens-based media ranging from traditional photography to volumetric cinematic forms. Employing a documentary approach, his works engage critical thinking, philosophy, political and social agendas.
Nikita Shokhov has exhibited work at Loop Barcelona, Spain; The Watermill Center, New York; and World Press Photo, Amsterdam, among others.
nikitashokhov.art
Residents from United States
Alicia Grullón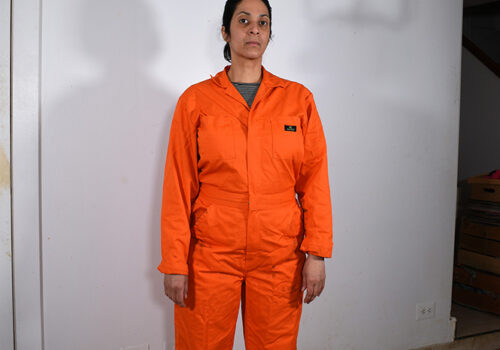 Miatta Kawinzi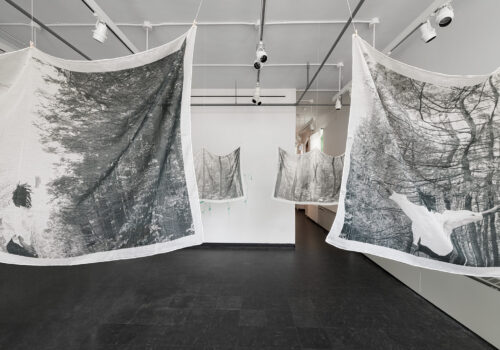 Current Resident: Sep 1, 2023–Oct 31, 2023
Ida Schyum
Ida Schyum is a Danish curator specialized in experimental hybrid and ephemeral art formats. Schyum is currently a curator at The Museum of Contemporary Art in Denmark, and has previously held a curatorial role at the Overgaden Institute of Contemporary Art. She has curated exhibitions independently at Kunsthal Charlottenborg, ARoS Public, and the Alt_Cph20 Biennial as well as outreach programs for the Louisiana Museum of Modern Art and the Nivaagaard Painting Collection.
Ida Schyum has curated exhibitions at The Museum of Contemporary Art, Roskilde; Overgaden Institute of Contemporary Art; and ARoS Aarhus Art Museum, all in Denmark, among others.
Residents from Denmark
Current Resident: Sep 1, 2023–Feb 29, 2024
Okka-Esther Hungerbühler
Artist Okka-Esther Hungerbühler works with both painting and sculpture to explore different themes. In her paintings, Hungerbühler returns to the shape of the "princess dress", which she uses abstractly, and depicts rooms as colored sketches of interiors. Her sculptures are creature-like, with a highly simple body shape composed of decorative materials.
Okka-Esther Hungerbühler has exhibited work at Kunstverein Dresden, Dresden; Schwartzsche Villa, Berlin; and mumok Wien, Vienna, among others.
Residents from Switzerland