Sonia Leimer
In her installations, Sonia Leimer explores our perceptual foundations, which are formed on the basis of individual, historical, and media-related patterns of experience. As products of concrete historical contexts, rooms and objects undergo a transformation in which history and societal changes become palpable.
Sonia Leimer lives and works in Vienna. She studied architecture at the Technical University of Vienna and the Academy of Fine Art Vienna. From 2007 to 2012, she hosted a radio titled City and the Image. She taught at the Academy for Art and Photography together with Martin Guttmann from 2012–2016. Leimer exhibited her work internationally at Leopold Museum, Vienna; Galerie nächst St. Stephan, Vienna; Ludwig Forum für Internationale Kunst, Aachen; Barbara Gross Galerie, Munich; Los Angeles Museum of Art; 5th Moscow Biennial; artothek, Cologne; Museion – Museum of Modern and Contemporary Art of Bozen, Italy; MAK Center for Art and Architecture, Los Angeles; Kunstverein Basis, Frankfurt; BAWAG Contemporary, Vienna; Salzburger Kunstverein; and Manifesta 7, Rovereto.
Kristina Melbø Valvik
Kristina Melbø Valvik's curatorial practice entails selecting space for projects with awareness of the audience's experience in the room. Her curatorial focus lies in the intersections between disciplines. Since 2016 she has worked with the nomadic art space and concept Prøverommet, an independent entity beneath BIT-Teatergarasjen in Bergen, during which she has developed site-specific work in unconventional spaces with artists.
Kristina Melbø Valvik has curated projects at KODE, 
Bergen; KVIT Galleri, Copenhagen
; and Nordnes Sjøbad – AdO arena
, 
Bergen, among others. 
Conrad Egyir
Conrad Egyir's work borrows from Afrocentric folklore that is rooted in political and religious erudition. He creates narrative paintings that focus on subjects from the Afro-diaspora who interact with identical versions of themselves. Concurrently they take on multiple staged roles as both an antagonist and a protagonist, a friend and foe, or a noble and a commoner as a tool that behooves the viewer to step into the multiple incarnations of each subject, in reverence of a collective human spirit.
Conrad Egyir has exhibited work at Jessica Silverman Gallery, 
San Francisco; 
Library Street Collective, 
Detroit; and 
Mindy Solomon Gallery, 
Miami, among others. 
Residents from United States
Nikita Shokhov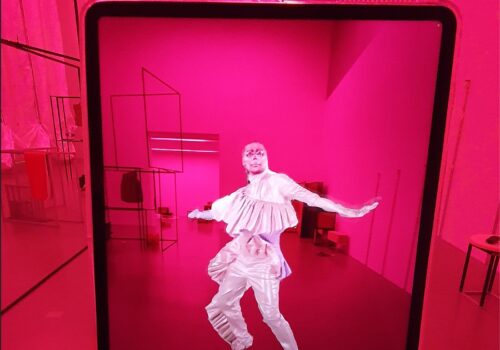 Alicia Grullón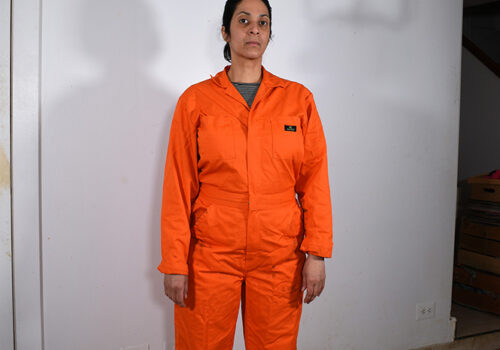 Miatta Kawinzi