Rhys Himsworth
As an artist working at the junction of analogue and digital media, Rhys Himsworth's paintings, prints, photographs and multimedia installations attempt to form a discourse around issues of surveillance, mimesis, simulacrum and authorship. He mixes natural elements with the machine to create hybrids and attempts to articulate virtual media though translating its information into physical manifestations. This often takes place through installations that are physical, but have a generative component through their use of network-based media. Information from these sources is then used to generate a physical outcome whereby the viewer is confronted with, and often part of, a complex informational experience.
Rhys Himsworth received his BA in Fine Art from Central Saint Martins and his MA in Printmaking from the Royal College of Art, London. He has exhibited in Europe, North America and the Middle East including solo shows at Reynolds Gallery, Richmond, Virginia and Virginia Commonwealth University in Qatar. He also took part in the International Contemporary Art Biennial, Locws International, Swansea, United Kingdom; India Art Fair, New Delhi; and the CICA Museum, Gimpo, South Korea. Himsworth has been a visiting lecturer at Central Saint Martins and University of Hertfordshire, United Kingdom; University of São Paulo Brazil; and Art Institute of Chicago.
Mazaccio & Drowilal
Working mainly with photography and collage, Mazaccio & Drowilal humorously deconstruct multiple facets of the contemporary world by gathering and arranging mass media images and objects. Their visual practice and aesthetic approach are heavily influenced by the Internet's new iconographies and digital culture.
Elise Mazac aka Mazaccio (born 1988) and Robert Drowilal (born 1986) are two French artists who have been working together since 2009 as the duo Mazaccio & Drowilal. Mazaccio studied at Ecole des Beaux-Arts de Paris and the School of Visual Arts, New York; Drowilal earned his degree from the Nantes School of Art. In 2013, they were the winners of the BMW Residency at the Musée Nicéphore Niépce. Their work has been exhibited internationally in solo exhibitions at Paris Photo, 2014; The Lumiere Brothers Center for Photography, Moscow, 2015; Paris Photo Los Angeles, 2015; and the French Institute Alliance Française (FIAF), New York, 2016.
Betty Yu
Betty Yu is an interdisciplinary artist who uses multimedia platforms to tell the stories of marginalized, underrepresented and underserved people. Her creative work is influenced by her direct experience as a daughter raised by immigrant garment worker parents. In her artwork, Yu approaches social issues through personal stories, family narrative and community history. Her work has explored issues ranging from labor rights, immigrant justice, militarism and housing equity. In the past several years, Yu's art projects and installations have allowed her to engage with directly impacted communities through onsite installations, projections, participatory workshops and media production.
Betty Yu is an interdisciplinary artist, filmmaker, educator and activist. She co-founded the Chinatown Art Brigade, a cultural collective telling anti-gentrification stories of Chinatown tenants through public projections. She holds a BFA from New York University's Tisch School of the Arts and a MFA in Integrated Media Arts from Hunter College. Yu's multi-media installation, The Garment Worker was featured at Tribeca Film Institute's Interactive. She co-created Monument to Anti-Displacement Organizing, which was on view at the Agitprop! group show at Brooklyn Museum. Yu is a 2016 A Blade of Grass Fellow for Socially Engaged Art and received the 2016 SOAPBOX Artist Award from the Laundromat Project. She has received funding for her projects from foundations including the Paul Robeson Fund, Brooklyn Arts Council, and Art Matters.
Residents from United States
Nikita Shokhov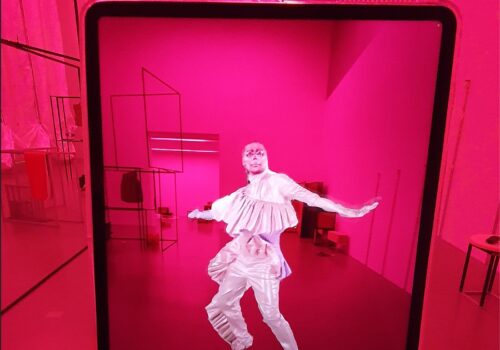 Alicia Grullón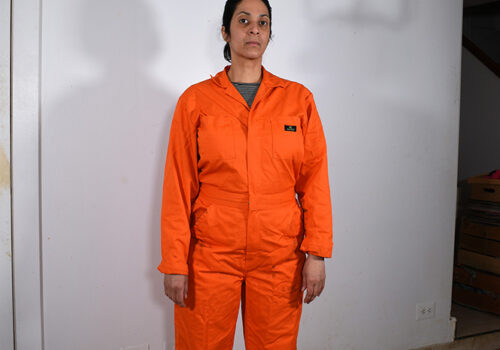 Miatta Kawinzi