Yun-Hee Huh
Yun-Hee Huh's drawings use universal visual metaphors combined in new ways to open an East-West dialog. She often enlarges her works to monumental wall-drawings, working with charcoal stick attached to a broom. In her video of these performances, the rhythmic scratching of the charcoal stick on the wall draw in the viewer. Through her works Yun-Hee Huh demonstrates an urgency to communicate her own experiences, often tackling facets of loss.
Yun-Hee Huh is a Seoul-based artist who studied painting at Ewha Womans University in Korea and Bremen Arts University in Germany. Her work has been included in solo exhibitions at Insa Art Space, Project Space Sarubia, Soma Museum of Art, Gallery des Westens, Kultur Palast Wedding international. Her work was also included in Documenta 12 Magazine, Kassel, Germany. She has participated in residency programs including; Kultur Palast Wedding International, Berlin; Iwami International Artist Residence, Tottori;  and Changdong Art Studio, Seoul.
Residents from South Korea
Mequitta Ahuja
Mequitta Ahuja's current series Performing Painting, depicts the artist enacting staged allegories of painting. Ahuja takes as her point of departure, the 14th century frescoes of Giotto depicting interior scenes and adjacent landscapes. In bold, simple shapes, Ahuja presents elements as archetypes, depicting scenes and narratives as allegories for historical ideas about painting. While she develops her ideas from Western art history, her substitutions to that tradition are pointed; picturing herself, an African American and South Asian American woman, as the archetypical artist.
Mequitta Ahuja's selected exhibitions include Portraiture Now at the Smithsonian National Portrait Gallery; Marks of Genius at the Minneapolis Institute of Arts, State of the Art, Crystal Bridges; Global Feminisms, Brooklyn Museum; The Bearden Project, The Studio Museum in Harlem; and Houston Collects African American Art, Museum of Fine Arts Houston has participated in artist in residence programs at the Core Program, the Maryland Institute College of Art, The Studio Museum in Harlem, the Siena Art Institute in Siena, Italy and upcoming at the Dora Maar House. She lives in Baltimore, Maryland.
Residents from United States
Nikita Shokhov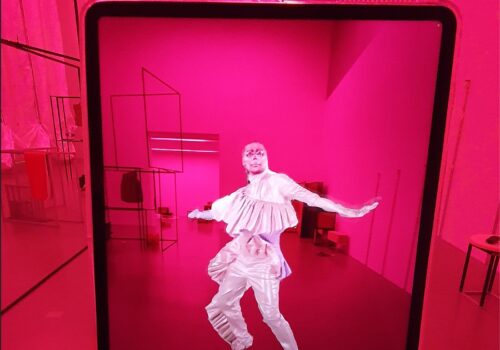 Alicia Grullón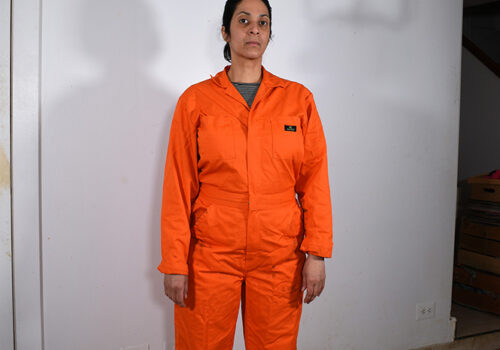 Miatta Kawinzi