Nicolas Provost
Nicolas Provost's work reflects on the grammar of cinema, the human condition in our collective film memory and the relation between visual art and the cinematic experience. His films provoke both recognition and alienation, and succeed in catching our expectations in an unraveling game of mystery and abstraction. With manipulations of time, codes and form, cinematographic and narrative language is analyzed, accents are shifted and new stories are told.
Nicolas Provost (born in Ronse, Belgium) lives and works in Brussels following 10 years in Norway. His films have been exhibited worldwide and have earned awards and screenings at prestigious festivals including the Sundance Film Festival, Venice Film Festival, Berlinale, San Sebastian Film Festival and Locarno Film Festival. Solo exhibitions include The Seattle Art Museum; Musée d'art moderne et contemporain, Strasbourg, France; Tim Van Laere Gallery, Antwerp, Belgium; and Haunch of Venison, London. His award-winning first feature film The Invader had its world premiere at the Venice Film Festival 2011.
Michael Arcega
Michael Arcega is an interdisciplinary artist working primarily in sculpture and installation. Though visual, his art revolves largely around language. Directly informed by historic events, material significance, and the format of jokes, his subject matter deals with sociopolitical circumstances where power relations are unbalanced. As a naturalized American, there is a geographic dimension to Arcega's investigation of cultural markers. These markers are embedded in objects, food, architecture, visual lexicons, and vernacular languages. This malleability results in wordplay and jokes that transform words. His practice draws from the sensibility of both an insider and an outsider.
Michael Arcega was born in Manila, Philippines, and migrated to the Los Angeles area at ten years of age. He relocated to San Francisco to attend the San Francisco Art Institute where he received a BFA and later received an MFA from Stanford University. He lives and works in San Francisco, California. His work has been exhibited at the deYoung Museum; Yerba Buena Center for the Arts; the Berkeley Art Museum; the Museum of Craft and Folk Art; the San Jose Institute of Contemporary Art; the Museum of Contemporary Art, San Diego; the Orange County Museum of Art; The Contemporary Museum, Honolulu; Honolulu Academy of Arts; The Blaffer Gallery, Houston; the Museum of Fine Arts, Houston; Cue Arts Foundation, and the Asia Society, New York.
Residents from United States
Nikita Shokhov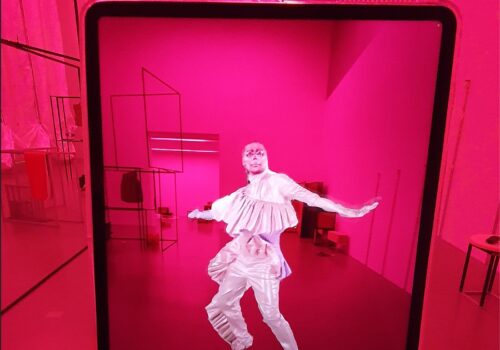 Alicia Grullón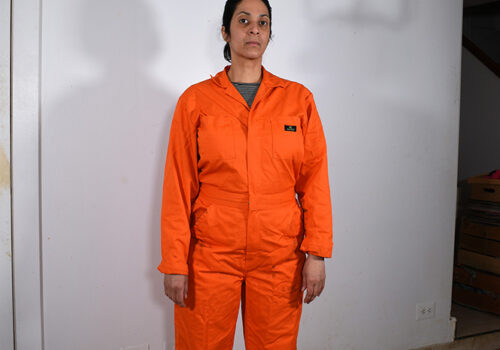 Miatta Kawinzi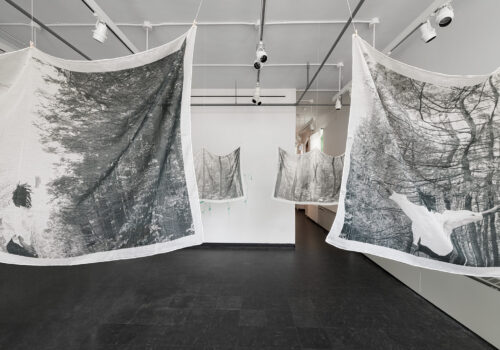 Ambie Abaño
Ambie Abaño's shift from painting to printmaking brought her to an exploration of the medium as she investigates portraiture in relation to both material and process. From two-dimensional prints, her experimental works led to the creation of portraits and figures in sculpture, mixed media works, and installations, always with an element of traditional printmaking processes.
Ambie Abaño (born Manila 1967) abandoned the practice of architecture in favor of being a visual artist. She exhibits widely in the Philippines and across Asia. Abaño is a faculty member at the University of the Philippines College of Fine Arts. For the past six years, she served as president of the Philippine Association of Printmakers and remains active in their training program. Her solo exhibitions include: SurFACE (2011); Sanctuaire des memoires (2012) at the Alliance Francaise de Manille, and TransFIGURATION at the Cultural Center of the Philippines (2006). She participated in A/P: Analog Playground, Ateneo Art Gallery, Manila; The Speaking House, Kerala, India (2012); Asian International Art Exhibition (2007-2011), and Open Studios at Cité Internationale des Arts, Paris (2011).
Residents from Philippines