Ragnhild May
Ragnhild May explores the field between visual arts and music. She works with performance, installation and sculpture. She is primarily focused on performance work and overall installation structures. Her pieces synthesize complex combinations of media and materials. A basic field of investigation for May is sound, which is conceived of and conceptualized in a deep historical perspective, including figures such as Leonardo da Vinci and Athanasius Kircher. In her work, May addresses what may immediately appear to be an idiosyncratic poetic sphere, which by closer examination turns out to be the product of careful and stringent reflection. Indeed, one may be tempted to characterize her work in general as conceptualism camouflaged as uncompromising primitivism.
Ragnhild May (born 1988, Odense, Denmark) studied studio art at The Jutland Art Academy, Denmark and sculpture at the Academy of Fine Arts Vienna. May has exhibited and performed at various venues around Europe, including The National Gallery of Denmark, Museum of Contemporary Arts in Roskilde and Vienna Künstlerhaus. In 2014, she co-curated REVISIT at Overgaden Institute of Contemporary Art.
Residents from Denmark
Pepe Mar
Pepe Mar is a cognoscente of materiality at the forefront of social fluency and personal obsession. Mar excavates the ritual narratives inherent in secondhand stores, science fiction, celebrity, commercial design, and social media to create abstract and anthropomorphic barometers of contemporary culture. His rich, experiential process recalls the history of assemblage and painting. Mar heeds the call of Roland Barthes' universal signifiers and answers with icons both appropriated and original.  His work is committed to a personal and universal exploration of cultural alienation.
Pepe Mar (born 1977, Mexico) lives and works in Miami. His work has been exhibited throughout the US and abroad, and is included in major collections including the Institute of Contemporary Art, Miami and Pérez Art Museum, Miami and DiverseWorks, Houston. Mar has participated in the Skowhegan School of Painting, Bronx Museum International Residency Program, and the Banff Centre Residency. He was awarded an Andy Warhol Foundation Wavemaker grant for his project Versus, 2015. Mar received his BFA from California College of Art, San Francisco and his MFA from Florida International University.
Residents from United States
Nikita Shokhov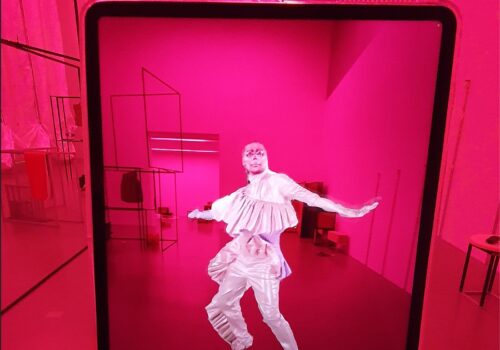 Alicia Grullón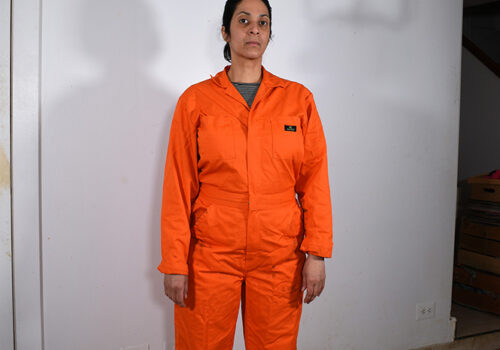 Miatta Kawinzi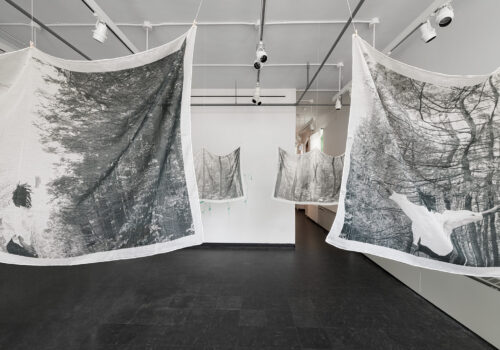 Anne Neukamp
Anne Neukamp diverts the vocabulary of the contemporary visual language that surrounds us: logos, emblems, icons, pictograms and signs by rendering them fundamentally ambiguous. Her paintings produce a floating state between intelligible motifs and an abstract, incomplete and loose cosmology. They destabilize the viewer's perception by creating unusual situations that are stretched between reality and illusion, challenging different painting clichés or contradictory "styles" and collapse multiple senses of space into one visual surface.
Anne Neukamp (born 1976, Düsseldorf, Germany) lives and works in Berlin. Solo exhibitions of her work have been held at Gregor Podnar Gallery, Berlin, Germany, 2015; Greta Meert Gallery, Brussels, Belgium, 2014; Valentin, Paris, France, 2014; Agustina Ferreyra, San Juan, Puerto Rico, 2014; Oldenburger Kunstverein, Oldenburg, Germany, 2013, and Wilhelm-Hack-Museum, Ludwigshafen, Germany, 2012. Her works have been included in group exhibitions at Columbia University, New York; KW Institute for Contemporary Art, Berlin, Germany; Kai10 Arthena Foundation, Düsseldorf, Germany; Kunstverein Heidelberg, and the 5th Prague Biennale.
Residents from Germany