Yvonne Mullock
Yvonne Mullock has a multi-disciplinary studio practice with a particular focus on nature and crafts. She incorporates collage, sculpture, ceramics, video and textiles in her work, and explores ideas of authorship, craft and labor, for both gallery settings and site-specific installations. Mullock often works with individuals and groups of people to develop pieces that are collaborative, socially engaged and performative.
Yvonne Mullock is a graduate of the Glasgow School of Art who is currently based in Calgary, Canada. Over the past fifteen years, she has participated in artist residency programs in Scotland, England, Canada, and the United States. Recent exhibitions include: Dark Horse, Stride Gallery, Calgary; Charrette Roulette: FABRIC, Art Gallery of Alberta, Edmonton; HIT & MISS, Esker Foundation|Contemporary Art Gallery, Calgary; Home Economics, Textile Museum of Canada, Toronto; Future Station: 2015 Alberta Biennial of Contemporary Art, Art Gallery of Alberta, Edmonton; Atlas Sighed: 2104 Calgary Biennial; and Beaver Fever, Project Room, Glasgow.
Tess Maunder
Tess Maunder's practice revolves around the notion of the curatorial. This includes forms of curatorial mediation beyond the scope of traditional models of exhibitions, and formats such as public programs, research methodologies, editorial work, publications and other discursive platforms.
Tess Maunder is an Australian-born international curator, writer and researcher. She obtained her degree from the Queensland University of Technology, Brisbane. Her projects to date largely focus on the politics of the Global South, engaging mostly with the Asia-Pacific region. She was awarded the MPavilion|Art Monthly Writing Award and the Brisbane City Council Lord Mayor's Young and Emerging Artists Fellowship for curatorial research. Exhibitions include Folds of Belonging, Brisbane, 2017 and the 11th Shanghai Biennale, Why Not Ask Again, 2016–2017. Maunder regularly contributes to international publications, academic journals and catalogues.
Ayesha Kamal Khan
Ayesha Kamal Khan's work hovers in the anxiety of displacement. She addresses the tensions of polarity using impressions of provisional nomadic structures. She uses a variety of mediums including sculpture, video, drawing. Her more recent work is primarily installation based and is subject to change according to the site in question. Khan uses the language of provisional nomadic structures that assert their unreliability in their means of construction. She exaggerates these temporary solutions to claim land. The work looks for a balance, admitting in itself the lack thereof.
Ayesha Kamal Khan graduated from the National College of Arts, Lahore, Pakistan in 2011, and earned an MFA from Pratt Institute, New York in 2015. She lives and works between Brooklyn and Lahore. Khan has been exhibited at art institutions internationally, including the Queens Museum, and participated in the Skowhegan School of Painting and Sculpture in 2015.
Residents from United States
Nikita Shokhov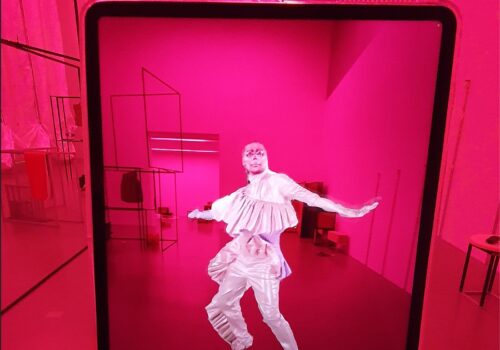 Alicia Grullón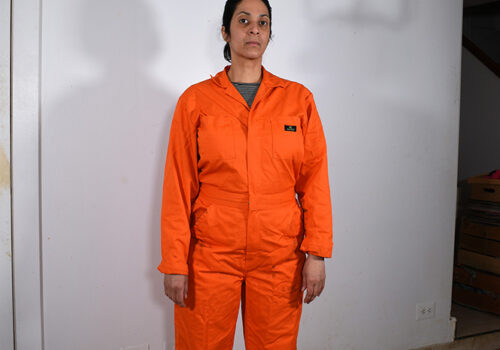 Miatta Kawinzi