Zai Nomura
Zai Nomura describes his work as a kind of "indecisive point" between death and life. His abstract work drifts between artificial and natural, sculpture and photography, and static and dynamic. According to Nomura, this kind of indecisiveness is based on the ephemerality and vulnerability of the Japanese environment in relation to natural disasters and nuclear experiences.
Zai Nomura has exhibited work at Aichi Triennale; g
allery αM, 
Tokyo; and 
ARTCOURT Gallery, 
Osaka, among others.
Ustina Yakovleva
Ustina Yakovleva creates paintings, graphic works, and objects. A large part of her practice is informed by graphic works consisting of identical individual strokes that create abstract compositions; an automatic writing of sorts that binds time into material form. In her works in other media, she follows similar principles: embroideries evolve into organic structures, fabric sculptures grow to resemble continents or icebergs, or possibly electronic circuits rooted in empty air.
Ustina Yakovleva has exhibited work at the 5th Ural Industrial Biennial of Contemporary Art, Ekaterinburg; Winzavod Center for Contemporary Art; Museum of the Artistic Exploration of the Arctic, Arkhangelsk, all Russia among others.
Residents from Russia
Aslan Goisum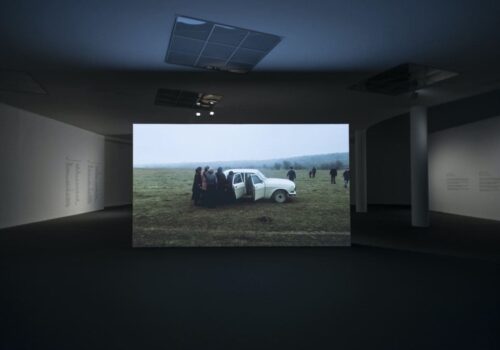 Luiza Gottschalk
Luiza Gottschalk's paintings are inspired by Brazilian nature, particularly the Mantiqueira Mountains, also known as "the crying mountains" in the Tupi-Guarani language. The artist works with water and pigments, and employs what she refers to as organic gestures throughout her practice.
Luiza Gottschalk has exhibited work at Praça das Artes; Estação Satyros; and Brazilian Art Museum (MAB), all São Paulo, among others.