Vessna Perunovich
Vessna Perunovich's practice encompasses drawing, performance, video, sculpture, painting and installation. Individual yet nonetheless interrelated, her work is defies a simple categorization. Perunovich's subject matter grapples with issues of personal intimacy and societal constructs; her work is autobiographical and at the same time universal. It dwells, emotionally and philosophically, on the subject of boundaries, both physical and psychic, orchestrating a fine balance between confinement and content. Perunovich's works are connotations of meanings, suggesting that they can wear the conceptual clothing necessary to expressing inexpressible feelings for things that are inexplicable.
Perunovich (born former Yugoslavia) is a Toronto-based visual artist and has exhibited at international biennales in Cuba, Albania, Portugal, UK, Montenegro and Greece. Her survey solo exhibition, Borderless, recently toured galleries and museums in countries of the former Yugoslavia, including the Museum of Contemporary Art of Vojvodina in Serbia and Museum of Contemporary Art Republic of Srpska in Bosnia & Herzegovina. Her recent exhibitions include, Neither Here Nor There, at Tom Thomson Art Gallery, Borderline, at Angel Gallery in Toronto, Canada; performance project, The Web, at Grimmuseum in Berlin, Germany and video installation, Open Ended, as part of HT&B exhibition in Hamilton, Canada. Perunovich is the recipient of many grants and awards including the Toronto Friends of the Visual Arts award in 2005 and the Chalmers Development Grant in 2011.
Kate Newby
Kate Newby's work is guided by a desire to address the world around her as directly as possible. Newby's actions engage with conditions of actual space, taking place in varied environments such as galleries and museums, parking lots and footpaths, and through hand-written signs and artist books. Newby typically uses elements of her immediate environment that give evidence to the everyday use of a place or space as an inhabited or occupied site, but that can also be used to interrupt, reconsider, or challenge an environment's norms. Newby's spatial adjustments and interventions range from large-scale sculptural directives, such as concrete or brick walls, floor-to-ceiling screens, curtains, and adjustable panel structures, to barely visible marks, stains, and small temporal murals.
Kate Newby's (born 1979, Auckland, New Zealand)
 recent solo exhibitions include Do more with your feeling, SUNDAY art fair, London (Hopkinson Cundy booth), 2011; I'm just like a pile of leaves, Auckland Art Gallery, Auckland, 2011; I'll follow you down the road, Hopkinson Cundy, Auckland, 2011; and Crawl out your window, GAK Gesellschaft für Aktuelle Kunst, Bremen, 2010. Selected group exhibitions include Melanchotopia, Witte de With, Rotterdam, 2011; Bas Jan Ader: Suspended between Laughter and Tears, Museo de Arte Zapopan (MAZ), Guadalajara, 2011; The Future is Unwritten, The Adam Art Gallery, Wellington, 2009; and Show me, don't tell me, Witte de With, Brussels Biennial 1, Brussels, 2008. In recent years Newby has participated in residency programs such as: Theatre of Erosion or I Hate Work This is not a Play, with Geoffrey Farmer, Banff Centre, Banff, 2010; Künstlerhäuser, Worpswede, 2010; SOMA, Mexico City, 2010. Newby regularly publishes and contributes to artist publications.
Residents from New Zealand
Hector Arce-Espasas
Hector Arce-Espasas uses images that are inherent to the geographic and cultural milieu of the tropics. He appropriates and transfigures some of these images in order to transgress their current symbolic meaning in a sensuous play of conflicting alliances. The images lure and repel while playing with the idea of the pineapple as the easily attainable commercial fruit of 'tropical paradise'.
Hector Arce-Espasas (born 1982, San Juan, Puerto Rico) completed an MFA at Hunter College, 2011. Following this, Arce-Espasas was nominated for the Rema Hort Mann Foundation. He has also participated in various exhibitions including the Swiss Institute's Dark Fair, Museu da Cidade, Lisbon; Marvelli Gallery, New York; Contemporary Art Society; London; The Green Gallery, Milwaukee; and University Galleries at Illinois State University.
Residents from United States
Nikita Shokhov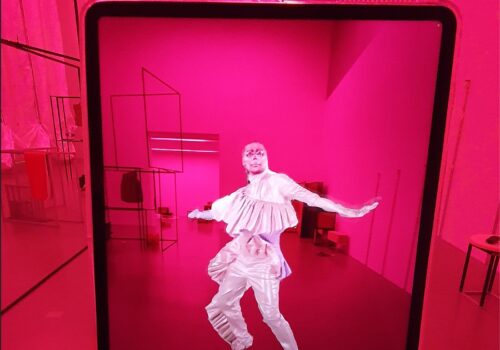 Alicia Grullón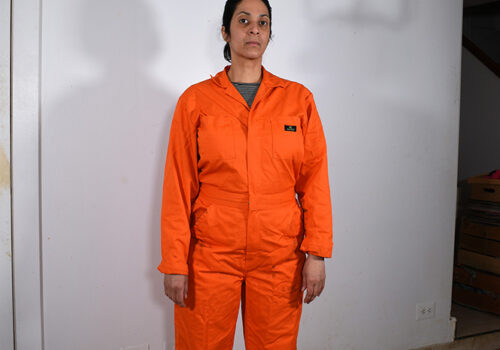 Miatta Kawinzi